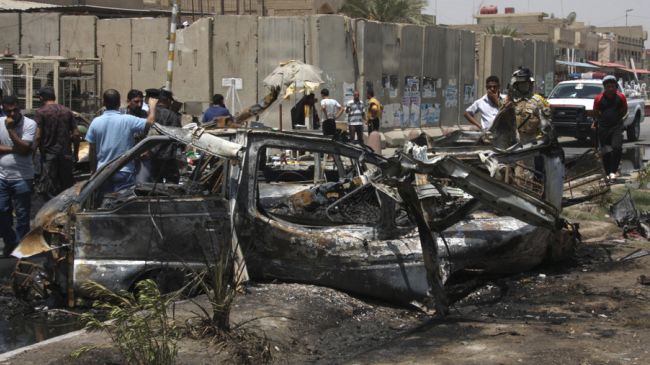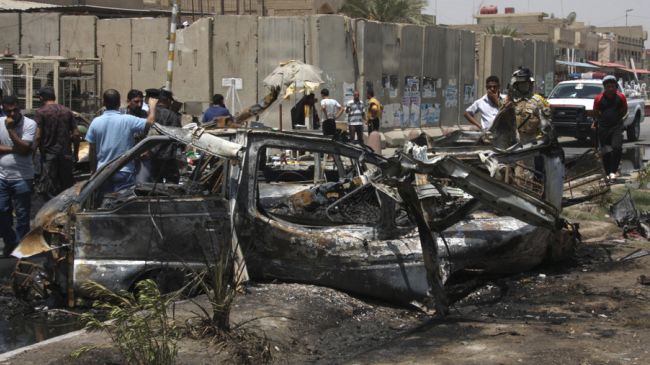 Latest reports say two bomb explosions near the Iraqi capital city of Baghdad have killed over a dozen people, security sources say.
Iraqi officials said on Saturday that one explosion struck a police checkpoint in the town of Youssifiyah, killing at least 11 people. Sources say at least four of the victims were soldiers.
Youssifiyah is 20 kilometers (12 miles) south of Baghdad.
The other blast, which happened in the volatile town of Latifiyah, killed at least two soldiers. The town is located about 30 kilometers (20 miles) south of Baghdad.
Health officials say nearly 30 other people were also injured in the powerful bombings.
Medical sources said the death toll is expected to rise as some of the injured are reported to be in critical condition.
Such acts of violence and terror are usually blamed by Iraqi officials on the ISIL terrorists who have been wreaking havoc across Iraq in recent months.
Iraqi officials say former Ba'athists are aiding the ISIL in carrying out terrorist attacks.
The developments come as Iraqi army, backed by Kurdish forces and thousands of volunteers, is engaged in fierce fighting with the ISIL militants to push them out of the captured areas.
The ISIL terrorists have threatened various communities, including Shias, Sunnis, Kurds, Christians and Izadi Kurds, during their advances in Iraq.
They have been committing heinous crimes in the areas they have taken, including the mass execution of civilians as well as Iraqi army troops and officers.
Several gruesome videos were released, purportedly showing members of the ISIL Takfiri terror group brutally killing Shia Muslims in drive-by shootings in Iraq.
The terrorist group has links with Saudi intelligence and is believed to be indirectly supported by the Israeli regime.