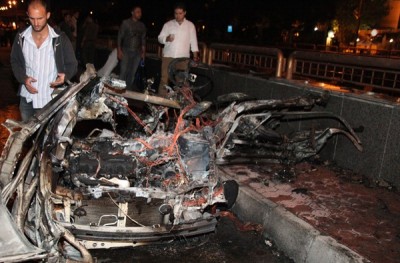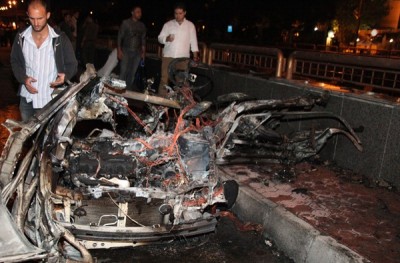 Gunmen abducted on Sunday seven International Committee of the Red Cross (ICRC) and Arab Red Crescent (SARC) staff in Idlib province, as two car bombs exploded in central Damascus.
The aid workers — six Red Cross staff and a SARC volunteer — were "abducted this morning by unidentified armed men near Sareqeb," said an ICRC statement.
"We call for the immediate and unconditional recar bomb attack in Damascuslease of the seven colleagues," said Magne Barth, head of the ICRC's Syria delegation.
The statement did not give the nationality of those abducted, and there has been no claim of responsibility.
The Red Cross said the team had travelled to Idlib on October 10 to assess the situation at health facilities and deliver aid.
"The convoy, which was on its way back to Damascus, was clearly marked with the ICRC emblem, which is not a religious symbol," it said.
On the other hand, two cars laden with explosives and driven by suicide bombers blew up near the state broadcaster's headquarters at night in central Damascus, state media said, adding there were no casualties.
The blast near the Umayyad Square caused only material damage to the wall of the General Establishment of Radio and Television, with no injuries reported.
A reporter for government television said that "there were some human remains at the scene, likely those of a suicide bomber".
A source estimated the amount of explosives used in each car at 100 kilograms, noting that one car was a Hyundai and the other a Honda.