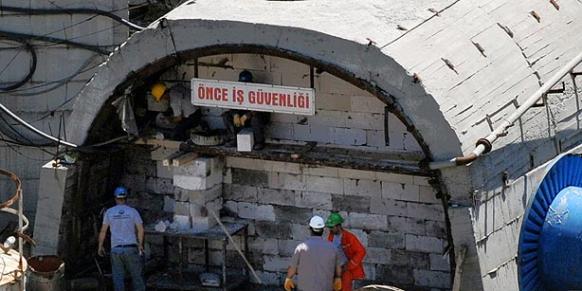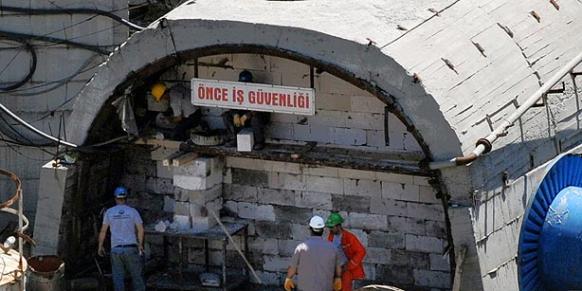 Rescue team ended their works on Sunday and built walls at the two entrance of mine while there are still dead mineworkers inside.
Entry to the mine area was blocked on Sunday, with gendarmerie soldiers only letting authorized officials through. Journalists were also not allowed into the mine. Officials have said a technical(?) investigation is ongoing at the site.
As in the following video the man souts and says he can not find his son and other 2 friends by giving their names, surnames
Video- Heart-wrenching Father of Soma has a message for the World:"My son is lost, Govern. telling lies!"
In the video the mournful father says he can not find his son Ismail Coşkun(28) and his friends Hakan Üskur, Hasan Akkay who were working in Soma. He says the government ends the rescue works but his son and 2 friends of his son are losts. The very angry father :"government is telling lie to us. I am not afraid of Government even if they execute me by firing squad, there is no news from my son. I can tell the whole world media that the facst are hidden from us. My son had two children and now they are orphans, the government telling lies to the people, this government is the worst, my vote was for this government but bloody hell for them now. Where are the ambulances? where are the dead bodies of our children?No one is here! People(the mine worker victims of Soma) have no value, money is important for the government not the people. The ministers are deceiving people…"
For Youtube Link:
http://www.youtube.com/watch?v=qzf0B4wtxGI&feature=youtu.be
Here are some videos, photos from Soma where hundreds lost their lives.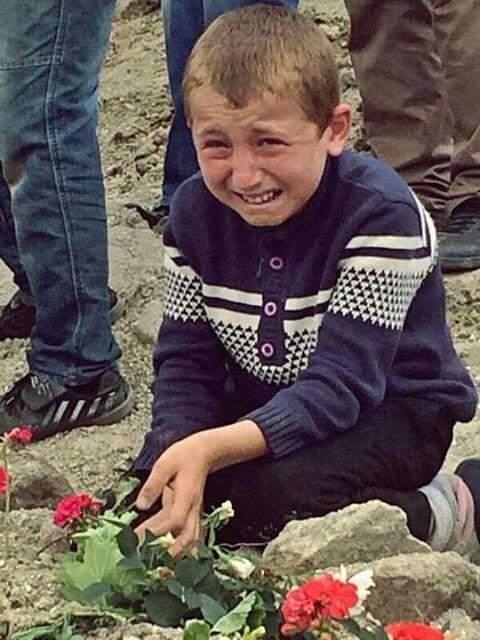 For YouTube Link:
http://www.youtube.com/watch?v=SLzXj0k3y_0&feature=youtu.be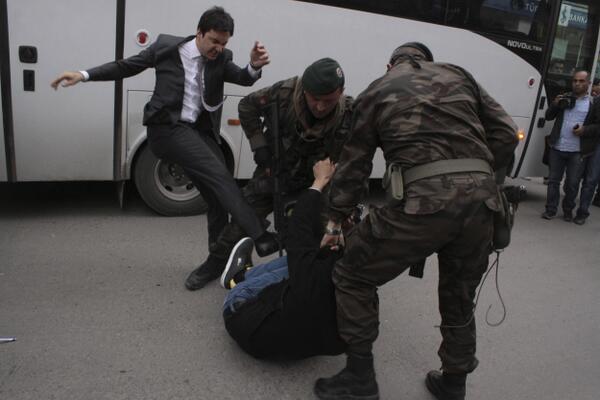 The moment when Turkish PM Erdogan's aide kicking a mournful man in Soma.
For other Videos:
During Erdogan visit the people of Soma chanted:"Killer Erdogan!"
Video 1
For YouTube Link:
http://www.youtube.com/watch?v=XffoVp5lk5w&feature=youtu.be
Video 2
For YouTube Link:
http://www.youtube.com/watch?v=oRLMmDDWwTA&feature=youtu.be