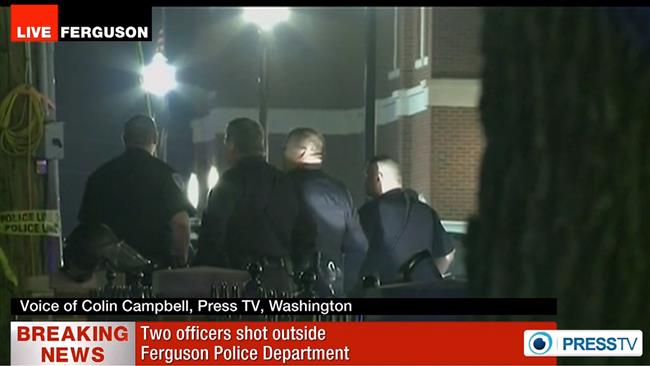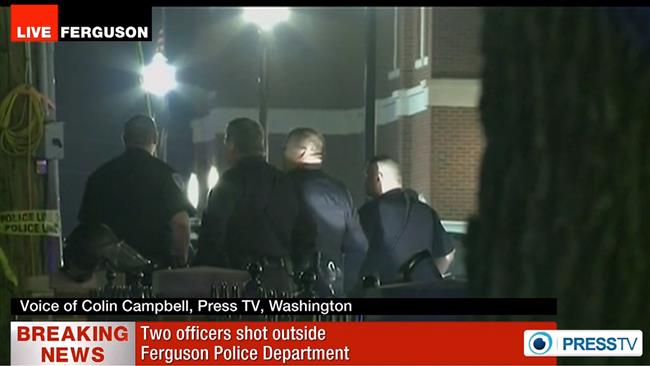 Two US police officers have been shot outside the Ferguson Police Department during protests against the police force.
Acting Ferguson police chief Lt. Col. Al Eickhoff said the shooting incident happened around midnight Thursday.
The officers were taken to a nearby hospital in Missouri.
According to reports, the shots were fired from a house on a hill across from the police station.
People on Wednesday night gathered near the police department to protest the city's ongoing police brutality.
The demonstration was held following the resignation of Ferguson Police Chief Thomas Jackson.
The Ferguson police chief was the sixth official who was forced to resign after a report by the US Department of Justice criticized Ferguson's police department for racial bias and the city's courts for corruption last week.
The police shooting death of unarmed black teenager Michael Brown by white officer Darren Wilson in August and a grand jury's decision not to indict the officer in November sparked nationwide protests.
The incident also resulted to the report released by the Justice Department.