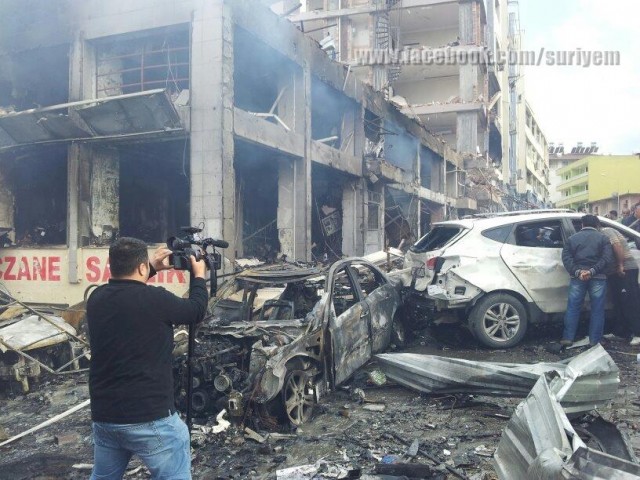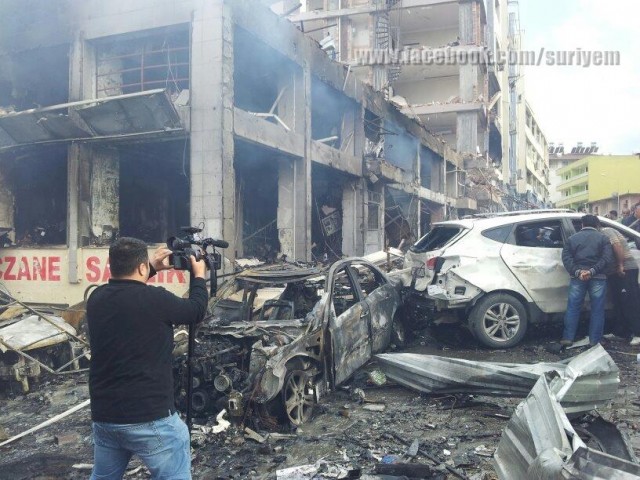 Two journalist recording first videos of Reyhanli explosions remanded in custody.Turkey's Interior Minizter Muammer Güler, in a press conference, confirmed that two journalists were remanded in custody in order to be asked some questions about the explosion.
Rehyanli court also banned any broadcast related to the explosion.Detentions and media bans arouse just after the rage of the Reyhanli residents protesting the Erdogan govenment declaring military support to US intervention in Syria.
Reyhanli and Hatay residents were long suffering from the brutal mercenary terrorists and their illegal activities backed by Turkish government to fight Assad Regime.