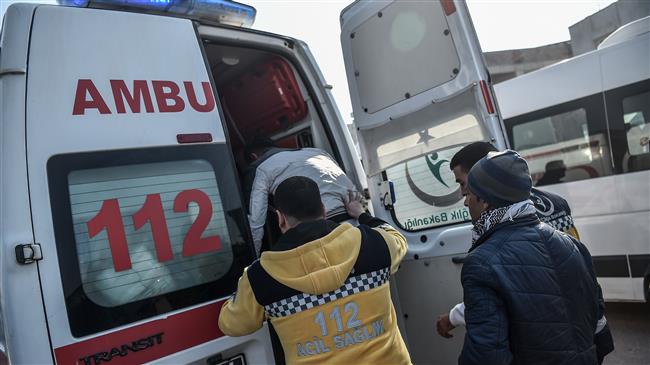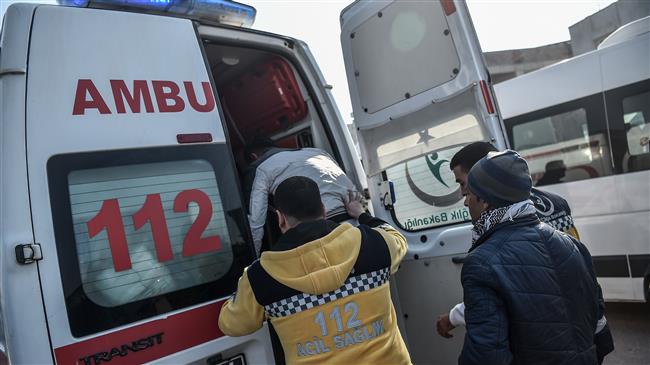 At least two people have been killed and several other injured after a barrage of rockets from Syria's Kurdish-controlled  northwestern region of Afrin struck two Turkish border towns, officials say.
The Hatay governor's office said in a statement that least six rockets targeted the town of Reyhanli in Hatay province on Friday.
The attack wounded at least 18 people, two of whom later died in hospital, it added. The assault also damaged a home, a workplace and a road close to the marketplace.
Several rockets have hit the Turkish border towns of Kilis and Reyhanli in recent days as Ankara presses ahead with its operation against US-backed Kurdish militants in the war-torn Arab country.
Friday's deaths have raised to six the death toll in a salvo of rocket attacks on the two towns since January 20. The victims include a teenage girl and two Syrian refugees.