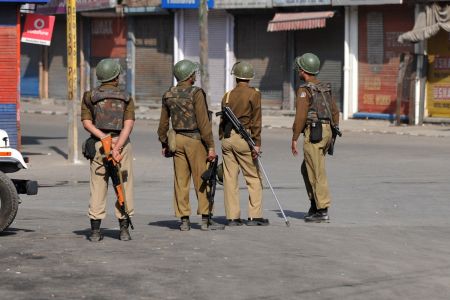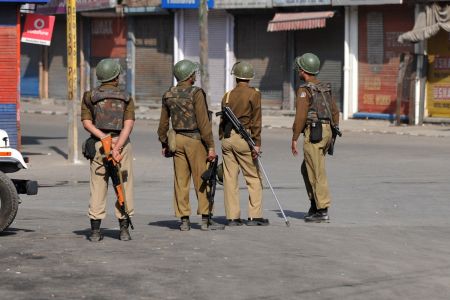 At least two people have been killed in fresh clashes with security forces in Indian-controlled Kashmir as pro-independence protests continue in the disputed Himalayan valley.
The clashes took place on Saturday in the Rajouri district, located 200 kilometers north-west of the Kashmiri summer capital Jammu, DPA reported.
New Delhi's paramilitary troops have imposed a strict curfew in the region since Friday in an attempt to halt fresh protests following the death of a protester who died of injuries sustained during clashes with Indian security forces over a week ago.
All major towns in Kashmir, which has been the scene of violent clashes on an almost daily basis, have been under a strict curfew over the past four months.
More than 100 Kashmiri protesters have lost their lives at the hands of Indian troops since the current unrest erupted back in June when police killed a teenage protester.
Several regional and international rights groups, including Amnesty International, have called on India to take immediate steps to protect and respect human rights in Kashmir.