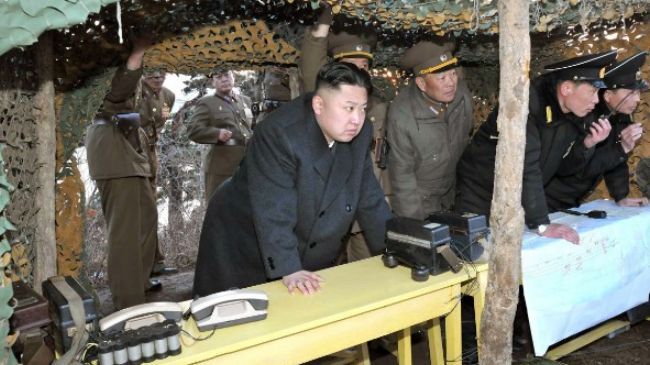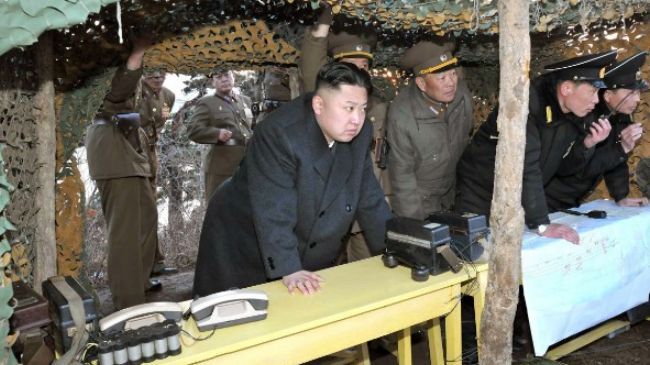 A Russian analyst says tensions simmering on the Korean peninsula will push North Korea to a war with the South.
Alexander Vorontsov wrote in an article for strategic-culture.org that the flow of tough rhetoric exchanges indicates that Seoul, Washington and Pyongyang are all playing with fire.
"The game of balancing on the edge of a knife (so cold brinkmanship) presupposes there are many players and they all have roles and responsibilities. It's like playing with fire. Washington and Seoul are blowing the fire with no less energy than Pyongyang," Vorontsov added.
On March 11, Seoul and Washington launched a week-long annual joint military maneuver near the Korean Peninsula despite warnings from Pyongyang. The maneuver involved 10,000 South Korean soldiers and about 3,000 US troops.
On March 26, North Korea said that its military should be prepared to attack "all US military bases in the Asia-Pacific region, including the US mainland, Hawaii, and Guam" and South Korea.
The announcement came days after South Korea and the US signed a new military pact in response to what they called even low-level provocations by Pyongyang.
Pyongyang on March 30 announced that it is in a "state of war" with South Korea, warning that any provocation by Seoul and Washington could trigger an all-out nuclear war.
On March 31, the US sent a guided-missile destroyer to the southwestern coast of the Korean Peninsula to 'defend against a possible North Korean rocket launch.'
The Russian analyst concluded that while "the escalation of hostile rhetoric on the part of North Korea could be justified. Still, the international community should send an unambiguous call addressed to all the sides ….for maximum restraint."