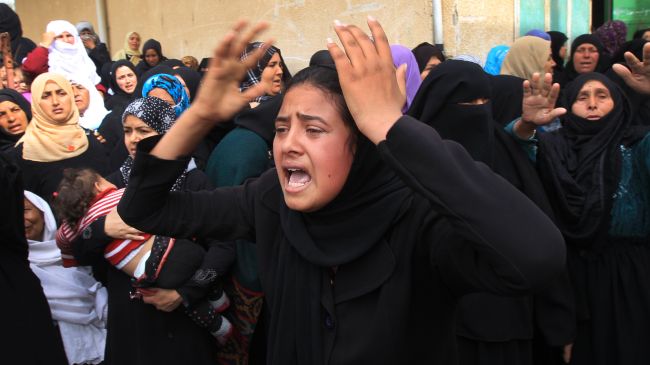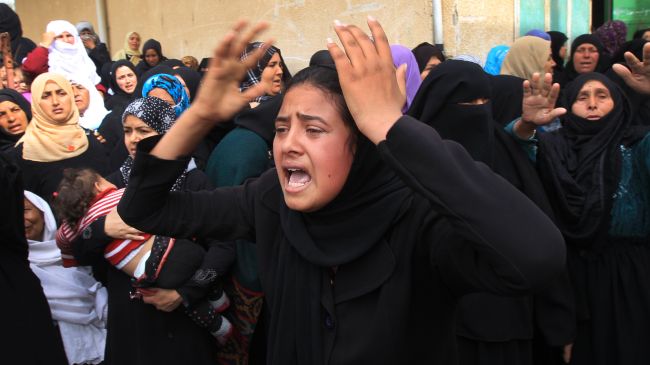 Two more Palestinians have been killed in a fresh Israeli airstrike on the besieged Gaza Strip, bringing the death toll from the Zionist Occupation Israeli air raids in the past few days to 23.
According to Palestinian medical sources, the latest raid struck the Jabalia refugee camp north of Gaza on Monday, killing a man and his daughter.
The victims were identified as Mohammed Mustafa al-Hasumi, 65, and Faiza al-Hasumi, 35.
Earlier in the day, three Palestinians, including a 15-year-old boy, were killed in Israeli airstrikes.
Twenty-three Palestinians have been killed and dozens of others have been injured since Zionist Occupation Israel increased attacks on the Gaza Strip on Friday.
China, Jordan and the Arab League have condemned the Israeli attacks, urging Tel Aviv to stop airstrikes.
The Arab League has called the Zionist Occupation Israeli airstrikes "a massacre."
Despite international pressure, v Israeli Prime Minister Benjamin Netanyahu blatantly said on Sunday that the Tel Aviv regime would continue airstrikes against Gaza "as long as necessary."
Zionist Occupation Israeli war planes and ground forces frequently attacked Gaza since the end of the 22-day war on the territory in 2009. Most victims of the attacks are civilians including women and children.
Gaza has been under an Zionist Occupation Israeli siege since 2007, when democratically-elected Hamas took control of the tiny Palestinian territory.