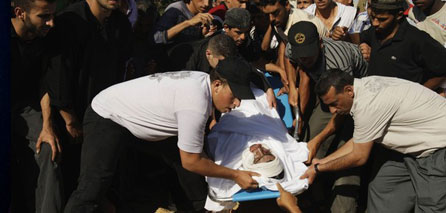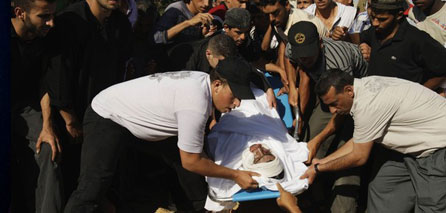 Two Palestinians were killed Friday in an Israeli air strike that targeted tunnels in the southern Gaza Strip district of Rafah at the border between with Egypt.
Dr. Muaweyah Hasanin, the director general of emergency services at the Health Ministry, said that one of the victims was identified as Amer Abu Hadayed (22 years) and the victim was awaiting identification.
Local sources that both victims worked in the tunnels and that a 21-year-old Palestinian man was also wounded in the airstrike.
There were four Israeli airstrikes targeting various parts of the Gaza Strip on Friday morning, two in the north of the Gaza Strip and two in the south.