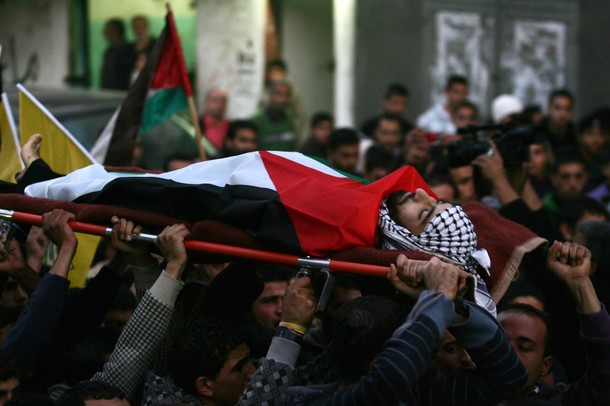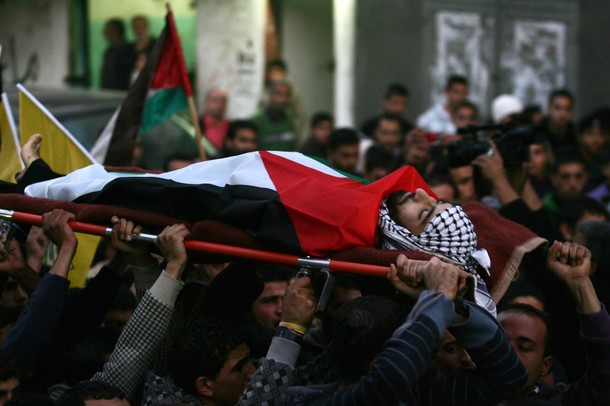 Two Palestinians were martyred by Israeli gunfire on Saturday near Gaza's border with the occupied territories, medical officials said on Sunday after their bodies were recovered.
The identities of the two martyrs were not immediately known but an Israeli military spokeswoman claimed Saturday night the Israeli occupation army had opened fire on two men who were spotted moving 'suspiciously' toward a frontier "no-go" zone. "An army force spotted two suspects moving toward the border fence and opened fire," the spokeswoman said. "The two were seen to have been hit," he added. At the time Palestinian officials had no reports of casualties.
According to AFP news agency, soldiers were on high alert on Saturday after a day of fierce cross-border exchanges in which Gaza fighters fired dozens of shells into the occupied territories, wounding two people, and Israel pounded Gaza in return, injuring at least five Palestinians and cutting power supplies.
Overnight Palestinians fired a rocket into the occupied territories but it fell on open ground, causing no casualties or damage, the military said on Sunday. They also fired a missile at an Israeli tank alongside the border fence but the projectile was destroyed by the army's newly-deployed Trophy anti-missile system. The tank crew returned fire but it was not known if anyone was hit.