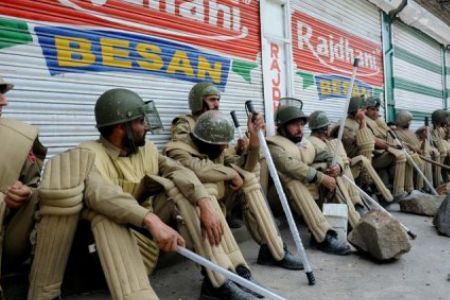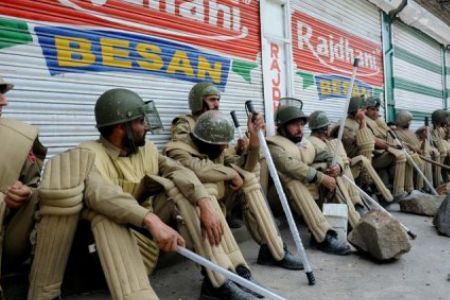 Soldiers in Indian-controlled Kashmir have killed at least two protesters as they opened fire on hundreds of demonstrators in the volatile valley.
Witnesses say the two died on their way to hospital north of the Kashmiri capital of Srinagar.
"Both men had bullet wounds and were dead by the time they reached us," a doctor in Srinagar's main hospital was quoted by AFP as saying.
Reports say that several others have also been wounded.
The fatalities added to a string of deaths that have fuelled angry protests across the Muslim-majority Kashmir in the past several weeks.
Hundreds of people have taken to the streets to protest the Indian rule over Kashmir.
Almost 20 protesters have been killed by Indian soldiers aver the past few months.