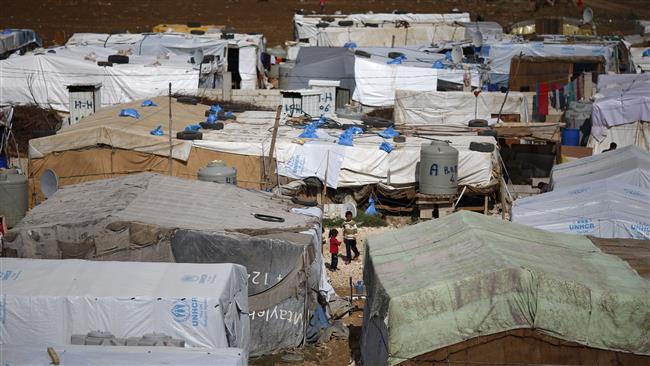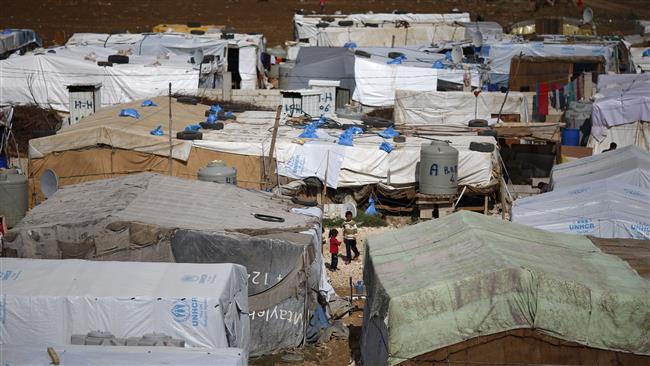 Over two-thirds of Syrian refugees in Lebanon are living below the extreme poverty line struggling to make ends meet, a new UN study finds.
Published on Wednesday, the analysis was conducted by the UN World Food Program (WFP), the UN High Commissioner for Refugees (UNHCR) and the UN Children's Fund (UNICEF).
The study of more than 4,000 Syrian refugee households living in Lebanon found that an estimated 70 percent of them are living below the Lebanese extreme poverty line of USD 3.84 a day.
Mireille Girard, the head of the UNHCR Lebanon office, said the number of those classed as extremely poor shows "a striking increase" when compared with 49 percent recorded in 2014.
The refugees are borrowing to pay for their basic needs such as food, healthcare and rent, making some 90 percent of them indebted, said the study, adding that household spending fell to USD 493 per month from USD 762 in 2014.
The refugee families are withdrawing their children from school so that they can work, with figures showing that just five percent of those aged between 15 and 17 attended school this year, according to the analysis.
"The Syria crisis is a tragedy for children on an unimaginable scale and continues to significantly impact their protection, well-being and development across the entire region," said Tanya Chapuisat, the UNICEF representative in Lebanon.
The crisis in Syria, which flared in March 2011, has so far claimed the lives of over 250,000 people and caused some 4.2 million Syrians to flee abroad.
Lebanon, with a population of less than 5 million, is hosting more than a million Syrian refugees, according to William Lacy Swing, the director general of the International Organization for Migration (IOM).