Egypt
Two Trains Collide in Egypt, at Least 32 Dead: Ministry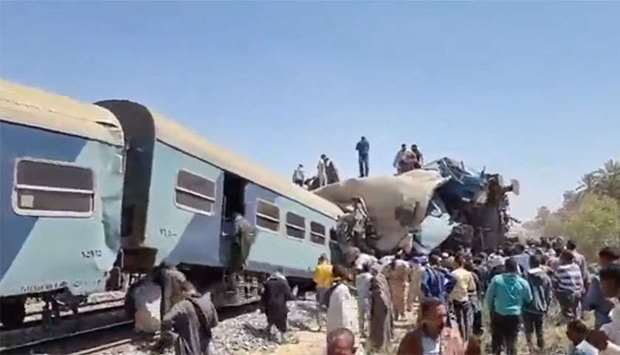 At least 32 people are dead and dozens more are injured after two trains collided in Egypt on Friday, authorities said.
The collision in the southern province of Sohag caused three passenger cars to flip over, health authorities said, according to the Associated Press.
Egypt's railroad authority said unknown people had pulled emergency brakes on one of the trains, causing the crash, Bloomberg reported.
Egyptian President Abdel Fattah el-Sisi said on Twitter that those responsible for the crash would be punished, according to the New York Times.
An unnamed Egyptian security source told Reuters: "The trains collided while going at not very high speeds, which led to the destruction of two carriages and a third to overturn."
Egypt's rail networks are one of the oldest in the region, and have a history of train accidents like this, Reuters reported.