Europe
'Tymoshenko case not tied to EU deal'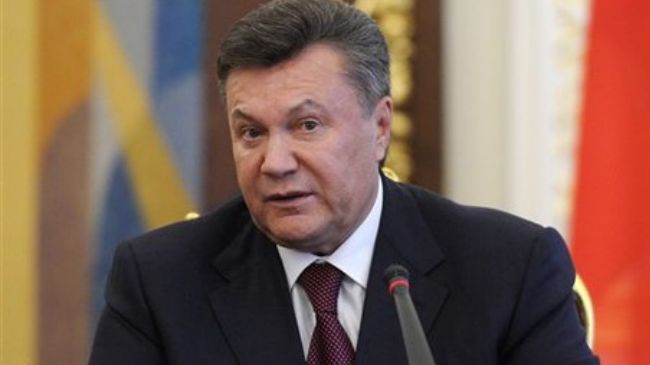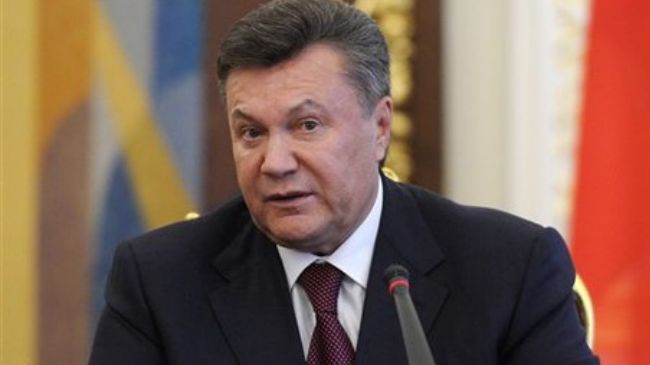 Ukrainian President Viktor Yanukovych says the imprisonment of former Prime Minister Yulia Tymoshenko should not get in the way of Ukraine's integration with Europe.
Yanukovych said in an interview aired on Wednesday that Tymoshenko was part of a ring of criminals and that her fate should be decided by Ukrainian judges.
"The issue of Yulia Tymoshenko should not be a hindrance to Ukraine's European integration," the Ukrainian president said.
"The (Ukrainian) courts, which she has been evading and thereby obstructing justice, should give the answer. What does the European Union have to do with this? Is the European Union a court?"
Last week, Kiev announced that it would reject a trade pact with the European Union. The trade deal is seen as a key step toward Ukraine's membership in the EU.
Brussels has accused Russia of pressuring Ukraine to dismiss the deal, a claim which has been discarded by Russian President Vladimir Putin.
"Ukraine has to take this decision itself," Putin said on November 26. "The choice of whom to sign a free trade agreement with is Ukraine's sovereign choice and we will respect the decision, whatever it is."
On Wednesday, Ukraine Prime Minister Mykola Azarov said Kiev seeks to establish closer ties with the EU.
"I affirm with full authority that the negotiating process over the Association Agreement is continuing, and the work on moving our country closer to European standards is not stopping for a single day," he said.
The remarks come as protesters took to the streets of the Ukrainian capital on Wednesday, demanding that Kiev sign the trade deal at a two-day summit in the Lithuanian capital Vilnius that begins Thursday. President Yanukovych will attend the meeting.
Kiev announced its pullout from the deal as lawmakers had failed to come up with legislation that would allow Tymoshenko to travel to Germany for medical treatment – which was a key condition set by EU leaders for the trade deal.
Ukraine's former premier was jailed for seven years in 2011 for allegedly abusing her power by signing a gas deal with Russia that prosecutors said was disastrously expensive for Ukraine.