Syria
U.S axis blasts hit Syria's Aleppo, kill 31, injure scores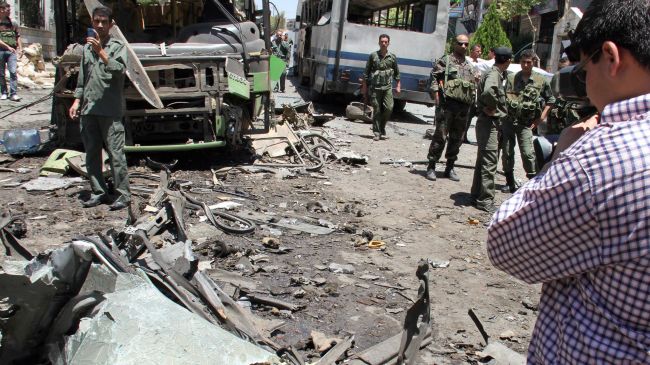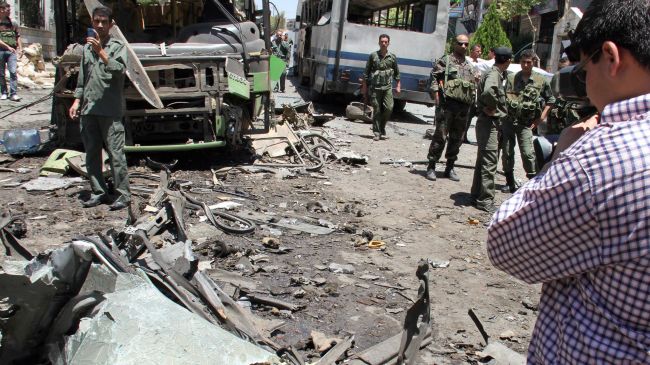 Several explosions have hit Sa'ad Allah al-Jabiri Square in Syria's largest city of Aleppo, killing at least 31 people and injuring scores of others, local Syrian media say.
Two car bomb attacks were carried out in western Aleppo on Wednesday morning.
A third blast is said to have occurred when a mortar shell was fired at the square by foreign-backed insurgents.
The explosions have damaged several high buildings in the area.
Syria has been experiencing unrest since March 2011.
Syrian security forces killed scores of insurgents in Aleppo on Tuesday during intense clashes in the al-Ramouseh Bridge neighborhood.
The Syrian army also inflicted heavy losses on the insurgents in Aleppo's al-Atareb district on the same day and destroyed four pickup trucks.
Many people, including large numbers of security forces, have been killed in the turmoil in Syria.
The Syrian government says the chaos is being orchestrated from outside the country and accuses Saudi Arabia, Qatar, and Turkey of arming the insurgents.