Iraq
U.S Axis Car bombs in Baghdad kill 32, injure over 100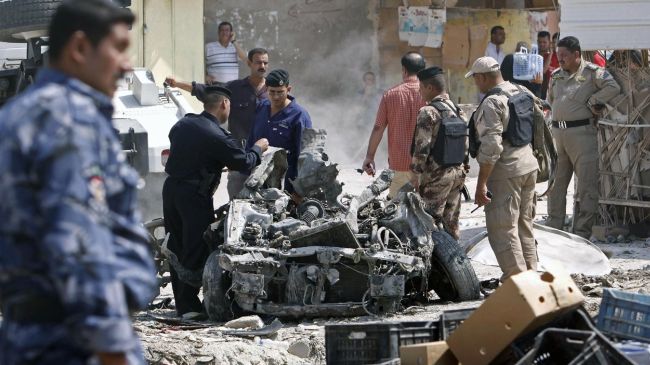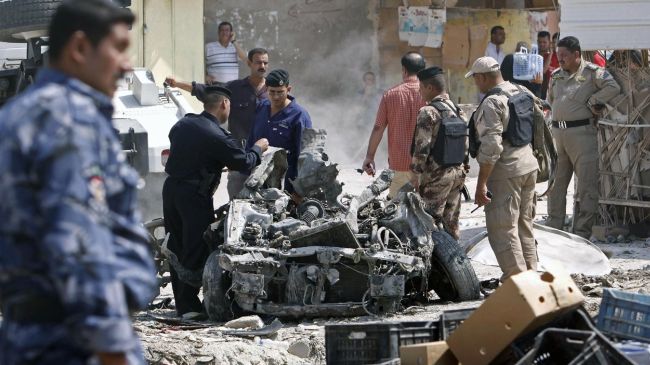 A series of car bombs in six mainly Shia districts around the Iraqi capital Baghdad has killed at least 32 people and injured more than 100 others, police and hospital officials say.
The late Sunday bombings were part of a wave of terrorist attacks that swept across Iraq since Saturday, leaving at least 88 people dead, and more than 400 injured, AFP reported.
According to an interior ministry official and a medical source, a car bomb killed at least 13 people and injured about 32 in northern Baghdad, another in Shuala left five dead and 22 wounded , while a third in Urr killed four and wounded 13 and a fourth in Hurriyah killed three and injured at least 14 people.
In the west of Baghdad, a car bomb killed seven people and wounded at least 21.
Violence has increased in Iraq since December 2011, when an arrest warrant was issued for fugitive Vice President Tariq al-Hashemi, who has been charged with running a death squad targeting Iraqi officials and prominent Muslims.
On Sunday, an Iraqi court sentenced Hashemi and his aide to death penalties over their involvement in terrorist activities and running a death squad.
The presiding judge tried Hashemi in absentia and sentenced him to death by hanging. His secretary and son-in-law, Ahmed Qahtan, was also tried in absentia and sentenced to death.
The court case, which began in May, covered the first of around 150 charges leveled against Hashemi and his aides for committing acts of terror in the country.
He fled to Iraq's Kurdistan region in December last year as US troops were pulling out of Iraq. Baghdad persistently demanded that the autonomous Kurdish region hand over Hashemi to face justice, but the region declined to oblige.
Hashemi travelled on to Qatar, where he held talks with King Sheikh Hamad bin Khalifa Al Thani, Prime Minister and Minister of Foreign Affairs Sheikh Hamad bin Jassim bin Jaber Al Thani.
The fleeing Iraqi vice president then visited Saudi Arabia and has been in Turkey since April.