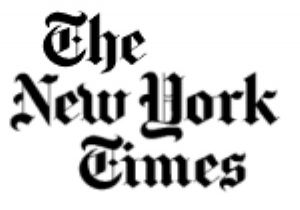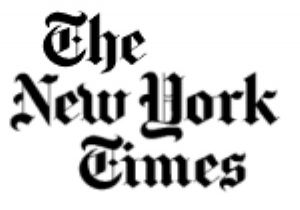 The sanctions imposed on Iran and the U.S. cyber attacks on the country's nuclear facilities have been unable to slow down Iran's nuclear progress, according to a report published by the New York Times on September 2.
The article said the measures were taken to prevent an attack on Iran's nuclear sites by Israel.
But the report noted that Iran's nuclear sites have been modified to defend against cyber attacks.
As a signatory to the nuclear Non-Proliferation Treaty (NPT), Iran has the right to enrich uranium for peaceful purposes.
The article also said that U.S. intelligence agencies have found no evidence that Iran intends to build a nuclear weapon. And according to the UN nuclear watchdog most of Iran's stockpile of 20 percent enriched uranium has been converted to a form that would be difficult to use in a weapon, the report added.
Following are excerpts of the New York Times article:
With Israel openly debating whether to strike at Iran's nuclear facilities in the coming months, the Obama administration is moving ahead with a range of steps short of war that it hopes will forestall an Israeli attack, while forcing the Iranians to take more seriously negotiations that are all but stalemated.
Already planned are naval exercises and new antimissile systems in the Persian Gulf.
Later this month the United States and more than 25 other nations will hold the largest-ever minesweeping exercise in the Persian Gulf, in what military officials say is a step to dissuade Iran from attempting to block oil exports through the Strait of Hormuz. In fact, the United States and Iran have each announced what amounted to dueling defensive exercises to be conducted this fall, each intended to dissuade the other from attack.
The administration is also racing to complete, in the next several months, a new radar system in Qatar that would combine with radars already in place in Israel and Turkey to form a broad arc of antimissile coverage, according to military officials. The message to Iran would be that even if it developed a nuclear weapon and mounted it atop its growing fleet of missiles, it could be countered by antimissile systems.
None of the steps being taken by the Obama administration addresses the most immediate goal of the United States and its allies: Slowing Iran's nuclear development. So inside the American and Israeli intelligence agencies, there is continuing debate about possible successors to "Olympic Games," the covert cyberoperation, begun in the Bush administration and accelerated under Mr. Obama, that infected Iran's nuclear centrifuges. An error in the computer code alerted Iran to the attack in 2010, and since then many of the country's nuclear sites have been modified to defend against such attacks, according to experts familiar with the effort.
United States intelligence officials have said they have no evidence that Iran's top leaders have decided to take the final steps toward a weapon.
Last week, the International Atomic Energy Agency reported an increase in the number of centrifuges that Iran has installed in an underground enrichment plant that is largely invulnerable to Israeli attack, but also indicated that Iran has converted some of its most highly enriched fuel to a form that would be difficult to use in a weapon.
The administration has already quietly proposed a "stop the clock" agreement to get Iran to halt production of the fuel that is closest to bomb-grade — and to ship it out of the country, according to diplomats from several countries involved in the discussions. But Iranian officials have rejected those calls, insisting on a lifting of all sanctions.