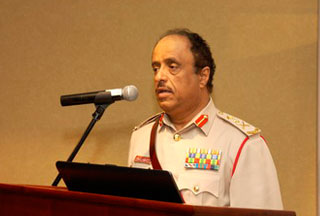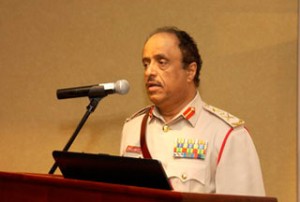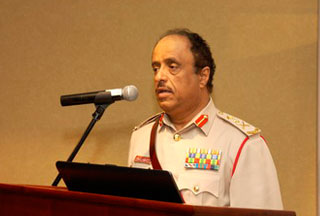 Dubai police will issue an arrest warrant for an alleged assassination team, carrying European passports, over the killing of a Hamas commander in his hotel room last month.
Lt. Gen. Dhahi Khalfan Tamim said Monday that the 11-member hit squad comprised six British passport holders, three Irish, one French and one German passport holders, AP reported.
He did not accuse any specific country for killing Mahmoud al-Mabhouh at a Dubai hotel, but said "We do not rule out Mossad" role in the assassination.
"When we arrest those suspects we will know who masterminded it. [We have not] issued arrest warrants yet, but will do soon," he added.
The police chief said forensic tests indicate al-Mabhouh died of suffocation, but lab analyses are still under way.
Hamas has formerly accused Israel for the assassination.