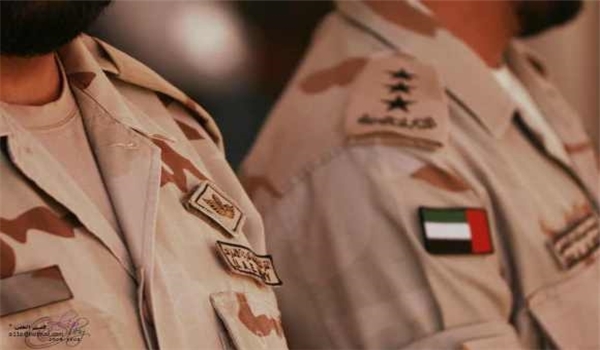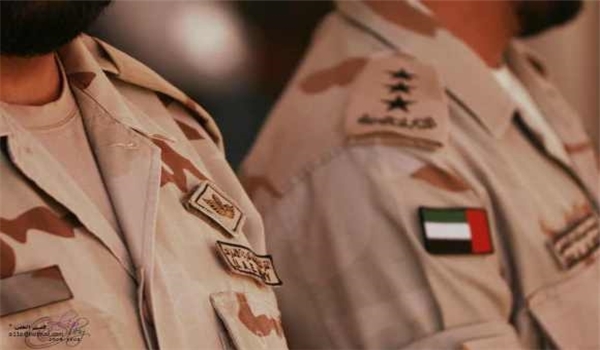 A senior Ansarullah commander disclosed that the UAE's special forces have been deployed to Bab al-Mandeb region to help the US train the terrorist groups there.
"The Emirati forces are currently stationed in Bab al-Mandeb Strait and they provide the terrorists and militias with logistical and financial support," Hossein al-Houthi told FNA on Tuesday.
Al-Houthi said that the main reason for the presence of terrorists in Bab al-Mandeb region is to occupy there, because occupying Bab al-Mandeb benefits Washington and Tel Aviv.
"The UAE army is used to secretly training the terrorists," he added.
Last week, an Emirati opposition leader said that the UAE has deployed its forces in Yemen's strategic regions under the US and Israel's pressures and their promises for economic flourishing.
"By renting Socotra Island in Yemen and deploying troops in the port city of Mukalla in Hadhramout province (Southern Yemen), the UAE is implementing the US and Israel's order to gain control over the strategic regions in Bab al-Mandab to render them to the Zionist regime," Abdullah Abdullah al-Majed, an Emirati opposition leader, told FNA.
Noting that the UAE is also concerned about turning the port of Aden into a powerful rival for the Dubai port, he revealed that Washington has promised help Abu Dhabi's economic growth for occupation of strategic regions in Yemen.
"The UAE is shedding the blood of Arab nations to the benefit of the US and Israel," al-Majed said.
Also last week, a prominent political analyst revealed UAE's attempts to gain control over the Southern parts of Yemen in cooperation with the US and in rivalry with Saudi Arabia.
"The UAE is after more cooperation with the US to fully control and occupy the Southern parts of Yemen," Sadeq Ishaq told FNA.
He also disclosed that the UAE has paid 1.9 billion dirhams to the US security companies for collaboration in occupying Southern Yemen.
Ishaq said that the UAE is also in rivalry with Saudi Arabia in Southern Yemen over crude reserves and some political issues, adding that Riyadh is also assisting the terrorist groups to push them into confrontation with the UAE forces.
He said that the UAE officials have made agreement with the US to attain full control over Southern Yemen and support the US special forces in that region.