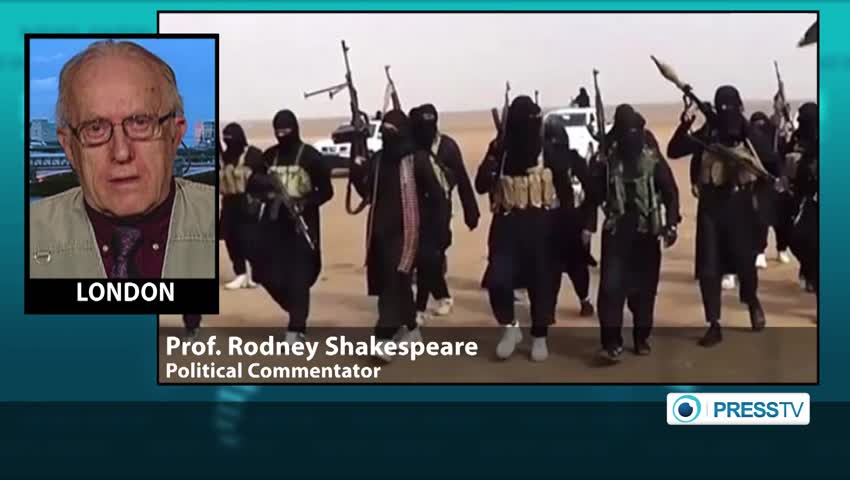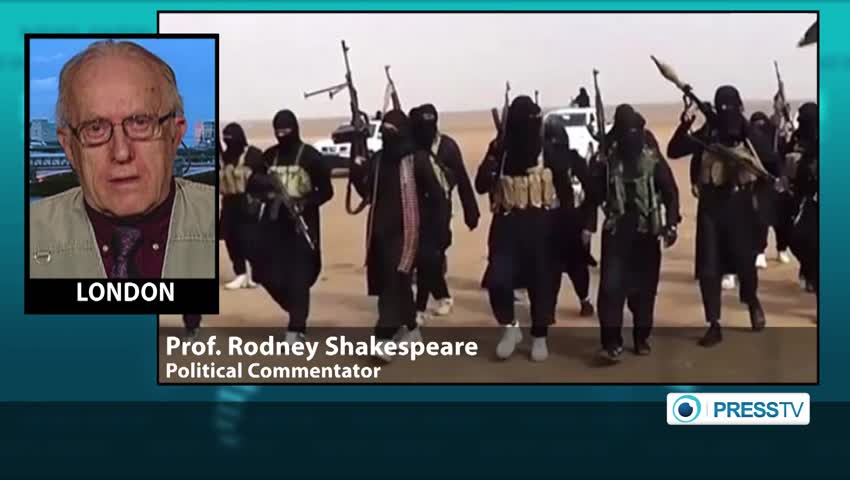 A human rights activist has blamed the UK for the rise of terrorism in Iraq and Syria.
In an interview with Press TV, human rights activist William Spring said that Western coalition against ISIL Takfiri militants only prolongs the war against the terrorist group.
Britain said On Monday for the first time it has employed its unmanned aerial drones to hit ISIL Takfiri militants in Iraq. Britain's Ministry of Defense said that a remotely-piloted Reaper aircraft had successfully targeted the militants near the Iraqi city of Baiji over the weekend.
"I think this type of indirect attack on ISIL will only prolong the war and make the terrorist group angrier than they already are because nobody likes a war which is fought from distance where their opponent is punching you and you can't punch back. If the drones are operating in Iraq they have got the Iraqi government's permission to operate but I don't see that Syrian government has given any permission for the drones to operate in Syria," Spring stated.
The anti-ISIL bombing campaign led by Washington began on August 8 in Iraq; and in late September, the US and its Arab allies began conducting airstrikes against ISIL positions inside Syria without any authorization from Damascus or a UN mandate.
The airstrikes by Western powers against ISIL militants operating inside Iraq come despite the fact that militants fighting to overthrow Syrian President Bashar al-Assad are enjoying the support of the US and its allies including Saudi Arabia, Qatar, and Turkey.