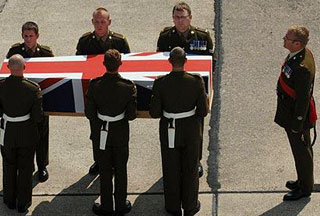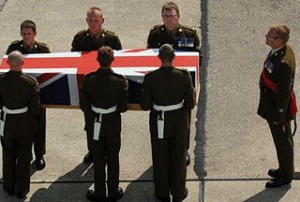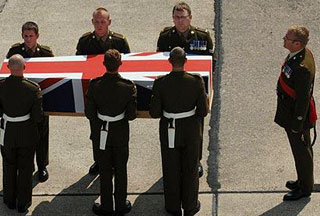 An explosion in southern Afghanistan has killed another British soldier, bringing the death toll for British troops in the Afghan war since 2001 to 201.
The Ministry of Defense said Sunday the soldier from 2nd Battalion The Royal Regiment of Fusiliers was injured in an explosion during a foot patrol near Sangin in Helmand province on Saturday, AP reported.
The death follows the grim milestone of 200 British deaths, reached Saturday when another soldier wounded in Afghanistan died in a hospital in England.
Prime Minister Gordon Brown called it "deeply tragic news," but said Britain must continue its mission in Afghanistan.
Earlier in July a poll conducted by The Independent revealed that a majority of the British people believe that the war in Afghanistan is unwinnable and British troops should be pulled out immediately.
More than half of voters (52 per cent) want troops to be withdrawn from Afghanistan straight away, with 43 per cent disagreeing.