Economy
Europe
World News
UK economy shrinks by 0.4 percent amid Brexit uncertainty
Britain's planned withdrawal from the European Union, known as Brexit, is continuing to inflict losses on the economy as official estimates suggest the country lost nearly half a percent of its wealth in April.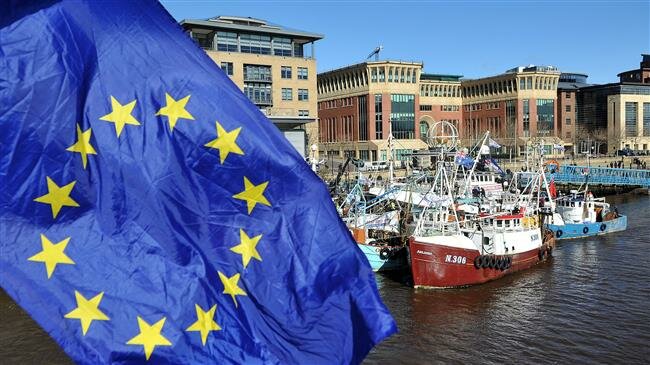 The Office for National Statistics (ONS) said on Monday that Britain's GDP fell by 0.4 percent in April compared to a month earlier, citing factors such as a decline in car production caused by Brexit as a main reason.
Major car manufactures in the UK have been announcing planned shutdowns to avoid further losses in the case Britain leaves the EU without a deal. Companies like Nissan, Honda and Ford have already announced they will cease major parts of their operation in the UK in the coming years.
The government has denied the planned closures are linked to Berxit. However, experts believe companies are receiving fewer orders as many customers around Europe are worried about the trade system after a no-deal Brexit.
Ford to announce UK factory closure: ReportAmerican giant Ford is to announce the closure of its engine factory in UK's Wales region.
The ONS said manufacturers in the UK have yet to emerge from the consequences of Britain's failure to leave the EU on a previous deadline at the end of March.
"There was also widespread weakness across manufacturing in April, as the boost from the early completion of orders ahead of the UK's original EU departure date has faded," said Rob Kent-Smith, the head of GDP at the ONS.
The ONS said car production in the UK dropped by 24 percent in April while the total decline in the manufacturing sector was 3.9 percent.
Three years after a referendum on Brexit, Britain still does not know whether it could leave the block in an orderly manner at the end of October.
Government estimates suggest a no-deal Brexit would cause the British economy to shrink by about 10 percent.