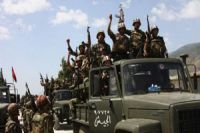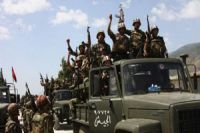 The British embassy in Turkey has hosted a meeting of senior intelligence officers from European and Middle Eastern countries to discuss reprisals against the Syrian government over its pushing back of foreign-backed terrorists from the strategic city of al-Qusayr.
The emergency meeting, held last month with the participation of senior spies from Britain, the US, France, Turkey, Saudi Arabia, Qatar and Jordan, focused on attacks on Syrian government buildings and army positions, Fars News Agency reported.
According to the report from an informed source, who requested anonymity, the participating countries, except Jordan, were represented by their regional intelligence chiefs in the meeting.
They reportedly discussed morale-boosting media propaganda and military operations for the foreign-backed terrorists after their heavy losses against Syrian army forces over the past months.