Europe
UK firefighters to strike over pension row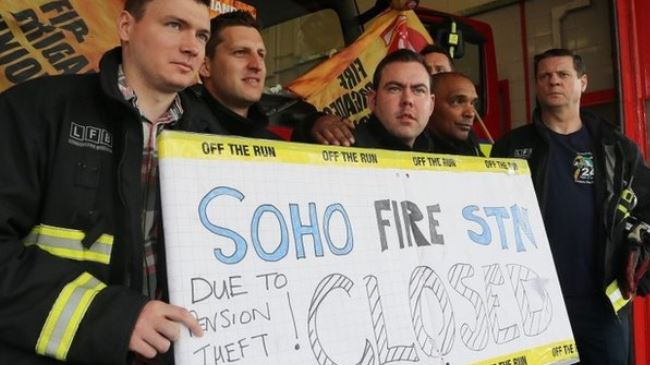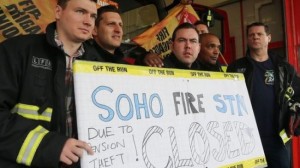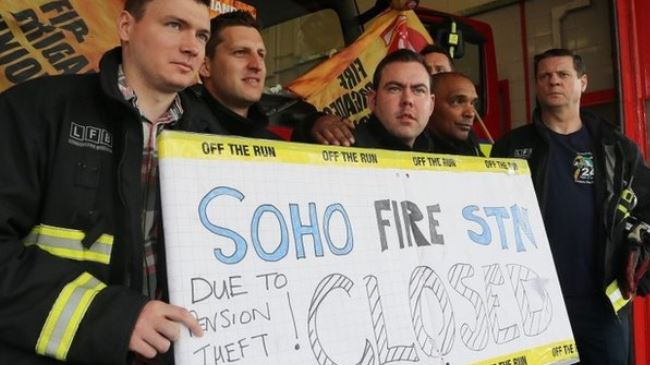 Firefighters in England and Wales are to stage a strike as part of an ongoing row with the British government over pensions.
Members of the Fire Brigades Union (FBU) are to start a seven-hour national strike from 10:00 local time on Saturday in protest against the government's plans to raise pension contribution and the retirement age from 55 to 60.
The FBU, which represents over 85 percent of the UK's firefighters, is also against the right for employers to sack firefighters because their fitness declines as they get older under the new retirement age rule.
Saturday's strike action will be the 14th strike since industrial action over the long-running dispute began last September.
The union said firefighters in Northern Ireland will not be joining the strike as its proposals put forward by the Northern Ireland government will allow firefighters to retire aged 55 without financial penalty.
Matt Wrack, FBU general secretary, said the offer by the Northern Ireland government is by no means prefect but demonstrates that the two sides are committed to resolving the problem through dialogue.
"It's time for the governments in the rest of the UK to take note of the progress we have made in Northern Ireland and agree a more affordable, workable and fair pension scheme than is currently on offer," he added.
The latest strike follows a full 24-hour walkout by union members earlier this month, which was the longest strike in the dispute so far.