Europe
UK homeless population growing under Tories: Study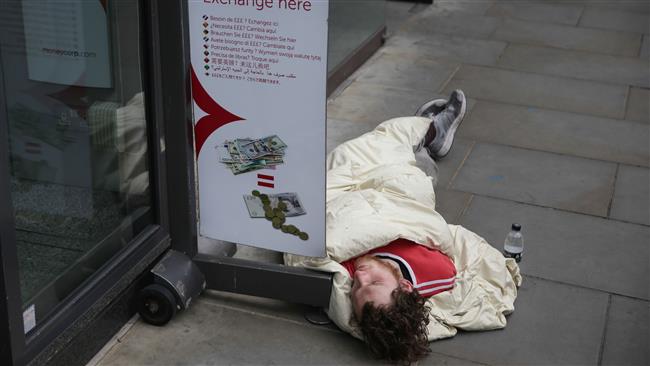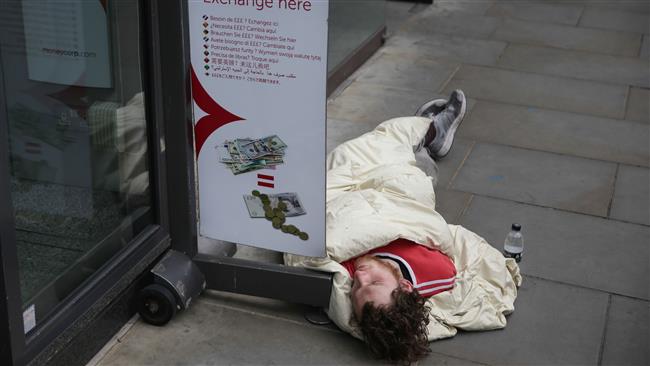 Britain's homeless population has increased by a third since 2011, a year into the Conservative Party took over, a new study has found.
In 2016, 159,900 households with an estimated population of around a quarter of a million people (236,000) were experiencing a form of homelessness, according to an analysis by Heriot-Watt University commissioned by homeless charity Crisis.
The figure shows a 33-percent increase from the 119,000 households in 2011.
The report warned that considering the government's lack of a plan to curb the issue, the current number was likely to keep climbing, with overall forecast to rise by more than a quarter (26.5 percent) to 202,200 by 2026.
The charity said it expected the figure to grow by a whopping 76 percent by 2041.
Additionally, around 9,100 people were sleeping rough in 2016, with the number expected to rise to 16,000 over the next decade.
The report also found that the issue will be more acute in England compared with Scotland and other devolved territories.  London was expected to be hit the heaviest.
"Homelessness in the UK in 2017 should not be an inevitability and it should be the responsibility of all in government to ensure that it is not," said Rosena Allin-Khan, Labour MP for Tooting.
Meanwhile, John Healey, the shadow housing secretary, said the homelessness was downright a national scandal for the ruling Tories.
"This is a direct result of decisions made by Conservative ministers: a steep drop in investment for affordable homes, crude cuts to housing benefit, reduced funding for homelessness services and a refusal to help private renters," he said.
Crisis chief executive Jon Sparkes said the government needed to "first understand the scale of the problem."
"Crisis still exist because homelessness still exists, and today's report makes it only too clear that unless we take action as a society, the problem is only going to get worse with every year that passes," he argued.