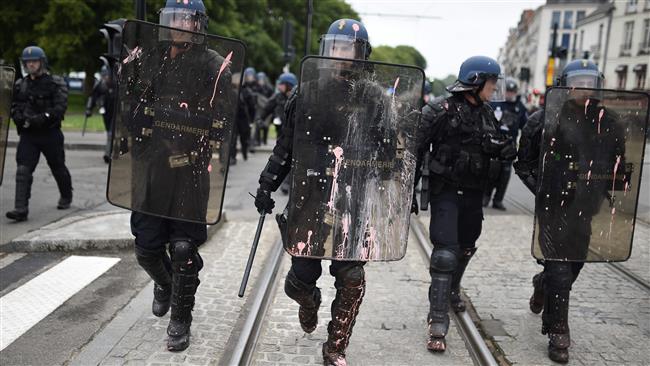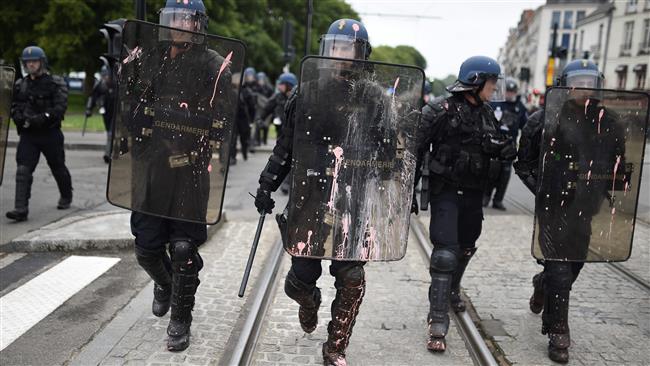 Riot police in France have used tear gas to halt clashes between British soccer fans and locals in the French port city of Marseilles ahead of a European soccer event.
Police said on Friday that two British fans were injured and four police officers slightly hurt in a string of incidents overnight involving British soccer fans and locals.
Witnesses said the fight between the fans and the locals, outside a pub in the Mediterranean city's Old Port district, was stopped by police, who quickly restored order by separating the two groups from one another.
It is not clear how the brawl began. Police said that two British hooligans were arrested.
Soccer supporters from England and Russia have been gathering in Marseilles for a European championship game between the two countries slated for Saturday.
The southern French city is one of several locations that will be hosting the month-long Euro 2016 championships in France.
The Euro championships are set to open on Friday, with France facing Romania under tight security at the Stade de France stadium north of Paris.
The last time Britons played in Marseilles, England's soccer fans were involved in violent clashes.
Officials are concerned that English hooligans will try to cause mayhem again in the port city just as they did during the World Cup in 1998.
Back then, England beat Tunisia 2-0 in Marseilles, where, before and after the match, British hooligans battled with Tunisian fans and locals for almost two days and nights.
Police used tear gas almost continually for 12 hours, at the end of which there had been more than 100 arrests and 30 people taken to hospital, including four people with stabbing wounds. Large-scale theft incidents also occurred.