Europe
Human Rights
Iran
Middle East
UK imposes bans on Iranian reporter, TV producer despite claims to advocating free speech
The British government, in its latest act of hostility to free media, has imposed sanctions on an Iranian reporter and TV producer on false charges of spreading "misinformation regarding political prisoners."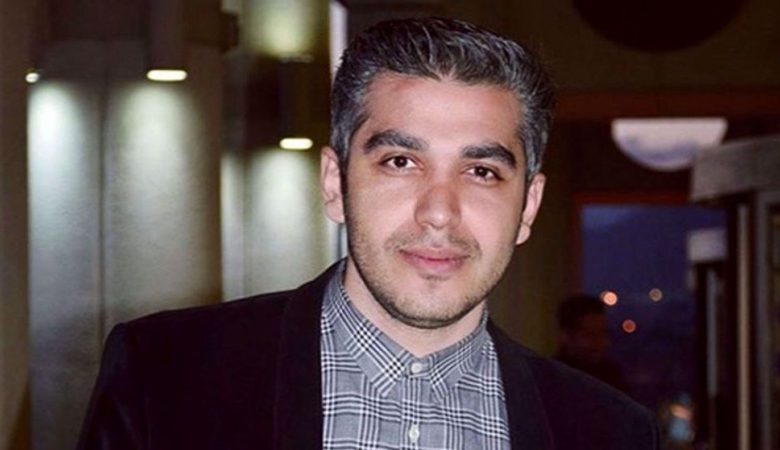 During Wednesday session of Britain's House of Commons, Labour MP Chris Bryant, who co-chairs the UK's All Party Parliamentary Group (APPG) on Magnitsky Sanctions, read a list of Iranian individuals, including Ali Rezvani, a reporter and producer working for Iran's official Islamic Republic of Iran Broadcasting (IRIB).
The British government accused Rezvani, who is an Iranian state media journalist for the popular and highly-watched 20:30 news program, of being involved in the "interrogation of detainees," and broadcasting their "forced confessions," as well as spreading "misinformation regarding political prisoners, dissidents and hostages."
The Iranian reporter was also accused of working with intelligence agencies and "peddling propaganda" on detained dual and foreign nationals.
In reaction to the move by the British government, IRIB head Peyman Jebelli commended Rezvani's "media valor" and said the illegal measure was indicative of the British monarchy's political idiocy.
"I express my felicitations to you on your media effort and valor that has made the arrogant British government angry and confused," Jebelli said in a statement.
"The imposition of sanctions on a journalist by a monarchy whose record over the past centuries has been riddled with human rights abuses means that it has morphed into a political idiot much more than what was previously thought."
The IRIB chief said, "Today, we have already felt London's key role in the inhumane sanctions imposed on the Iranian people. When this symbol of human rights violations boycotts a journalist, it means that we should weep for human rights across the world."
Violating free media and free speech principles, the Western governments have over the past years targeted Iranian news channels, media outlets and journalists with restrictive measures, such as sanctions.
The allegations against the Iranian reporter come against a dismal backdrop by the British government to muzzle free speech and disregard for the rights of minorities as well as helping totalitarian governments in other countries to suppress their people.
In October 2018, The results of the report by the Equality and Human Rights Commission (EHRC), showed that around 14 million Britons with disabilities, roughly a fifth of the UK population, have suffered from erosion of their rights.
The study, which reported its findings to the United Nations committee on disability rights, said that there was "deeply concerning" evidence showing that the situation of disabled people across the UK is getting worse despite government pledges to improve their conditions.
Last October a report released by British NGO Action on Armed Violence (AOAV) showed that the British government has approved tear gas exports to numerous West Asian regimes, including in the UAE, Saudi Arabia, Egypt and Bahrain, over the past decade.
The report added that since 2008, the British government has approved arms export licenses to 70 countries, despite the fact that several of these states are on its own human rights priority list.