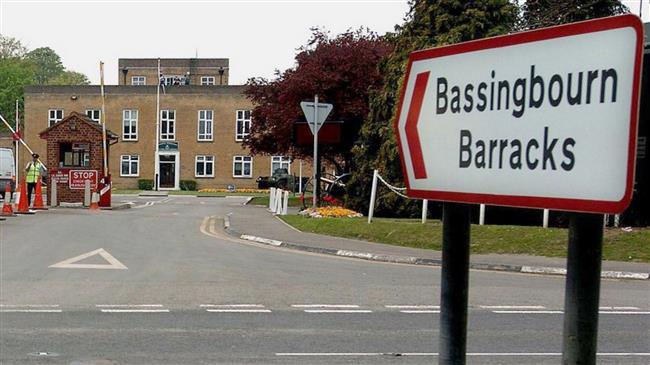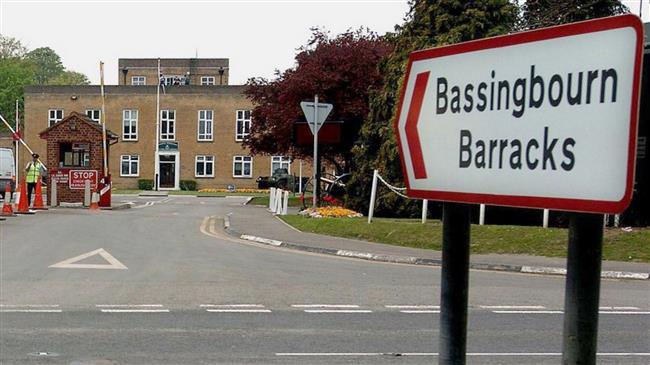 An official report has criticized the UK Ministry of Defense (MoU) over its "inadequate" security at an Army base in Cambridgeshire, where British forces were training over 300 Libyan soldiers.
The report, released on Friday, was produced by a senior Defense Ministry civil servant who was not involved in the training program and another civil servant from a different government department.
According to the report, the British ministry had failed to prevent unauthorized leaves by Libyan cadets from the Bassingbourn barracks.
The Libyan cadets were sent home early last November after five of them were charged with sexual offenses, including a rape of a man in the city of Cambridge.
The official report described the cadets as "a very challenging cohort of young Libyan men," saying local residents had feared for their safety as the cadets frequently left the camp without permission, jumping over the army base's fence and buying alcohol from local shops.
Lewis Herbert, Labour leader of Cambridge City Council, condemned the MoD for the training program, saying the report highlighted the "breathtaking complacency that has characterized the Libyan training plan from the start."
"The central issue is that the MoD ignored, and continues to fail to recognise the seriousness of the risk that it subjected Cambridge and Bassingbourn residents to, even after serious crimes were committed," Herbert added.
A spokesman for the MoD admitted that the ministry failed in its communications with the community, adding "we are now carefully considering how best to implement the report's recommendations."
Some 300 cadets arrived at the army base last June, as part of a plan to train around 2,000 Libyan soldiers in a bid to stabilize the North African country.