Europe
UK mulls Persian Gulf military expansion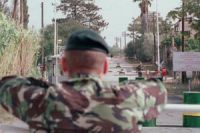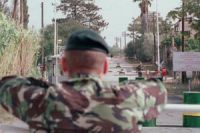 Britain is considering plans to expand its military presence in the Persian Gulf in a purported effort to combat the Takfiri ISIL terrorist elements in the region.
According to Press TV, a British Ministry of Defense spokeswoman said that the decision is not finalized, but London is considering greater military presence in the Persian Gulf region.
She said the UK was "looking at its future engagement in the region, including options for our military presence in the Persian Gulf."
As cited in local press reports, the British official added "This work is still in development and no final decisions have yet been made."
Plans reportedly include deploying an infantry battalion to al-Minhad air base in the United Arab Emirates.
According to the source, a training post could also be set up in Oman while the Royal Navy is further hoping to expand its military base in Bahrain to accommodate more naval forces and larger warships.