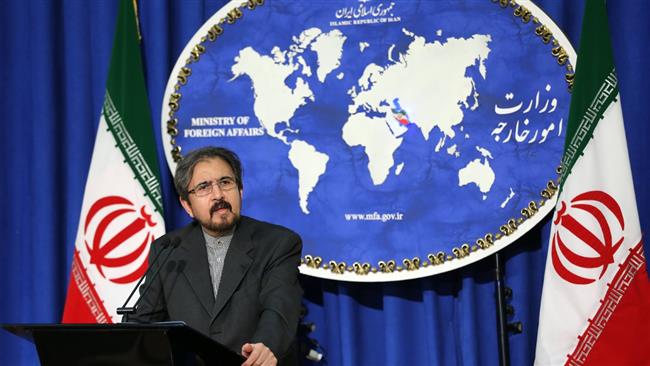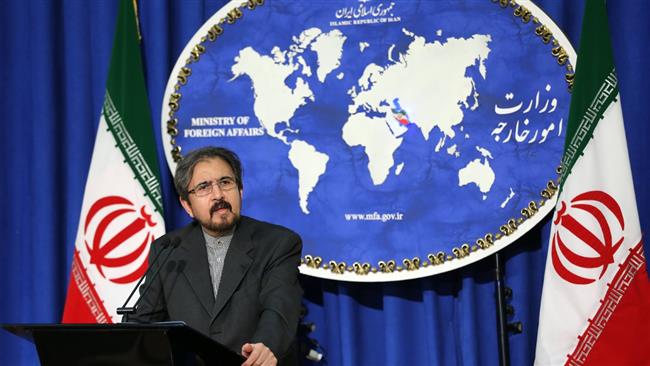 Iran's Foreign Ministry Spokesman Bahram Qassemi says the United Kingdom needs to take a retrospective look at its past destructive actions in the Middle East, instead of accusing Iran of sabotage in the region.
Speaking at the annual summit of the Persian Gulf Cooperation Council in Bahrain's capital Manama on December 7, British Prime Minister Theresa May said that Britain would help the GCC states "push back" against what she claimed to be Iran's "aggressive regional actions."
Qassemi reacted to the remarks in his press briefing on Monday, saying, "These countries, which broach [such claims], can place a mirror in front of themselves to see their past in it and then decide what countries are responsible for the region's [current] grave situation."
Such remarks will have no impact on the Islamic Republic's foreign policy, he said, adding that the country's policy vis-à-vis the region is clear and there is no need for concealment.
The concerns some mention are nothing but "chimera" shaped by the status quo, the official noted. "It is [only] natural that they should repeat such claims given the defeats suffered in the region by [some] regional and extra-regional powers."
These comments are mere propaganda and are part of the blame game played by these countries, he asserted.
Work against ISA underway
The spokesperson further referred to a directive by President Hassan Rouhani to the Foreign Ministry and the Atomic Energy Organization of Iran (AEOI) to take certain countermeasures against the US extension of the Iran Sanctions Act (ISA) for another 10 years and said the relevant bodies have begun their work on the issue.
The US Congress recently voted to renew Iran Sanctions Act (ISA) for another decade, in violation of a 2015 nuclear agreement between Iran and six world powers.
Under the nuclear deal, Iran undertook to put limitations on its nuclear program in exchange for the removal of nuclear-related sanctions imposed against Tehran.
The Iranian chief executive has ordered the Foreign Ministry to act on the provisions in the deal, which address a potential breach of the accord, and also to counter the congressional move thorough available legal and international channels.
Qassemi also said that Iran's Foreign Minister Mohammad Javad Zarif had contacted US Secretary of State John Kerry to discuss the issue with him and deliver Tehran's relevant warnings to Washington.