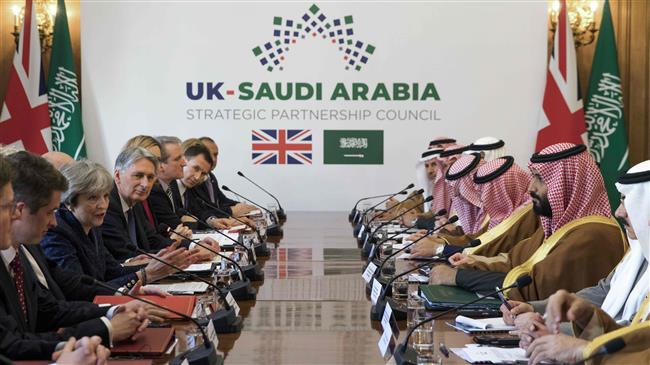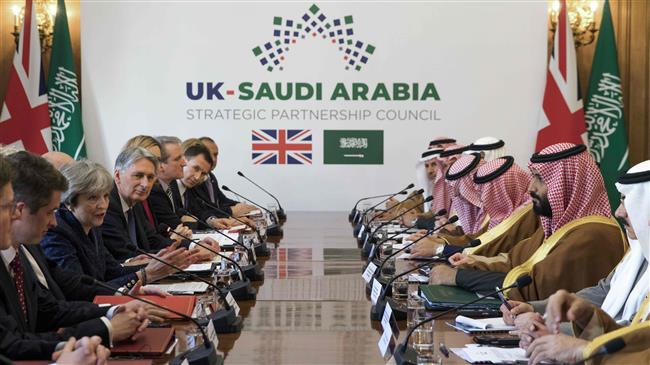 The Saudi energy minister, who is accompanying the crown prince on a controversial visit to London, says the UK should regard the kingdom as the dominant force and gateway to new markets in the Middle East and Africa ahead of its exit from the European Union.
Addressing a business conference in London on Thursday, Kalid al-Falih said the UK should turn to Saudi Arabia as "your gateway to Africa, one of the next frontiers" and an alternative to lost European markets after Brexit, The Guardian reported.
"I would like to think that Saudis can be the pivotal link to a new partnership sphere for the UK that is perhaps not positioned in the past, as is the Commonwealth, but forward-looking, looking at the demographics of the Middle East, Africa, and Islamic world to which Saudi Arabia is central," al-Falih said.
Emphasizing that both London and Riyadh were at "inflection points," the Saudi energy minister said the UK would need to step up its search for new trade partners after Brexit to replace lost EU markets.
His remarks came on the second day of a controversial visit to the UK by the country's Crown Prince Mohammed bin Salman.
On Thursday, UK and Saudi entities signed more than 18 economic agreements worth more than £1.5xbillion, covering education, pharmaceuticals and banking.
The Saudi crown prince held court to the chief executives of major British banks, Chancellor of the Exchequer Phillip Hammond, and a select group of lawmakers.
No details of the meeting with Hammond have been released, but the Saudi energy minister confirmed the sale of the state-owned oil company, Aramco, will not go ahead this year.
Saudi Arabia plans to borrow about $31billion this year to bridge an expected budget deficit of $52 billion and fund growth plans after its economy shrank last year, mainly due to low oil prices.
Heading a Saudi delegation, Bin Salman arrived in the UK on Wednesday for a three-day trip amid massive outcry and protests against Riyadh's human rights violations and its deadly war on Yemen.
People gathered outside Prime Minister Theresa May's office to protest Britain's role in the war on Yemen, which has left more than 13,600 people dead and destroyed the impoverished nation's infrastructure, plunging it to one of the worst humanitarian crises.
Later today, bin Salman is set to discuss the most contentious element of his trip — arms sales — with British Defense Secretary Gavin Williamson on Friday.
On Wednesday, UK Foreign Secretary Boris Johnson said Britain and Saudi Arabia wanted to strengthen a United Nations inspection regime for ships headed to war-torn Yemen, which has been under a crippling blockade since the onset of the Saudi war.
In a fiery exchange with opposition lawmakers in parliament on Wednesday, May defended Britain's links to Saudi Arabia.
Asked by Labour Party leader Jeremy Corbyn whether she would slam Riyadh's "shocking abuse of human rights," May said, "The link that we have with Saudi Arabia is historic, it is an important one, and it has saved the lives of potentially hundreds of people in this country."
Her statements were interrupted briefly as opposition lawmakers cried "Shame!"
Although May noted that she would raise humanitarian concerns about Yemen in his meeting with bin Salman, she said all arms sales to Saudi Arabia were strictly regulated.
She also underlined her government's support for the Saudi-led war on Yemen.
Saudi Arabia and its allies launched the war on Yemen in March 2015. The US and have been the key suppliers of weapons and military equipment to Riyadh.