Europe
UK PM's anti-Iran remarks meant to 'please' Persian Gulf Arab leaders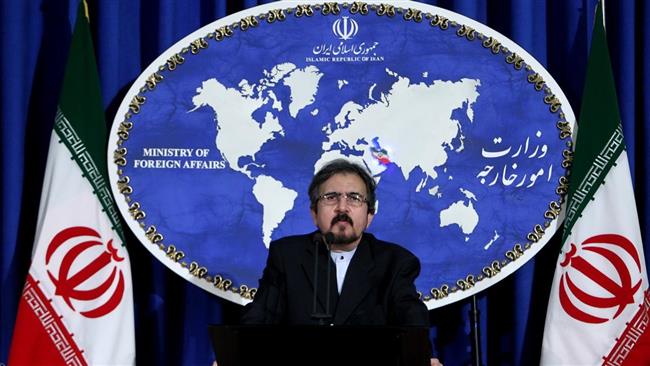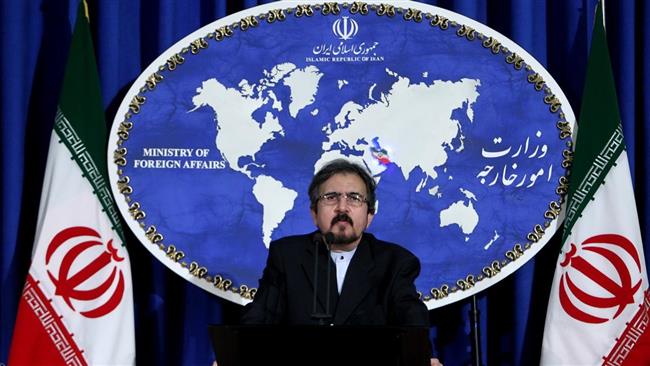 Iran has censured the recent comments made by British Prime Minister Theresa May against the Islamic Republic, saying the countries that are fueling violence in the region can not accuse Tehran of meddling in other states' affairs.
Iranian Foreign Ministry Spokesman Bahram Qassemi made the criticism on Wednesday hours after May said she was "clear-eyed" about the alleged threat posed by Iran to the security of the Persian Gulf and wider Middle East.
Speaking in Manama at the 37th annual summit of the Persian Gulf Cooperation Council ([P]GCC), comprising Saudi Arabia, Kuwait, the United Arab Emirates, Oman, Qatar and Bahrain, May said the UK would contribute to counteract what she claimed to be Iran's "aggressive regional actions". She also said that the UK would invest almost four billion dollars in military investment in the region over the next 10 years.
In response, Qassemi said the Islamic Republic believes that such remarks emanate from the country's problems caused by changes to the country's relations with the European Union after Brexit.
Such issues prompted May to make "unconsidered" comments against the Iranian government and nation to "please some of the leaders" of the [P]GCC member states, he added.
"The countries, whose irresponsible interference in [the affairs of] other states has spread insecurity, war, violence and terrorism, are not in a position to accuse others of meddling in regional affairs," Qassemi said.
The Iranian diplomat went on say that May made the assertion in an attempt to secure new huge arms deals with some Persian Gulf Arab countries, and to subsequently exacerbate the crises caused by their war crimes against the innocent people of Yemen, Syria, Bahrain, Iraq and other Muslim countries.
Two days before the summit, Amnesty International said that the issue of human rights was notably absent from the meeting's agenda, warning that the rights records of Persian Gulf Arab states must not be "swept under the carpet."
Last month, Human Rights Watch (HRW) also blasted the six Arab countries for their crackdown on rights advocates and freedom of expression, and called for reforms long sought by the campaigners in those states.
"The Persian Gulf states have engaged in a systematic and well-funded assault on free speech to subvert the potentially transformative impact of social media and internet technology," said HRW's Middle East director, Sarah Leah Whitson.