Europe
UK police arrest teenage girl on terror suspicions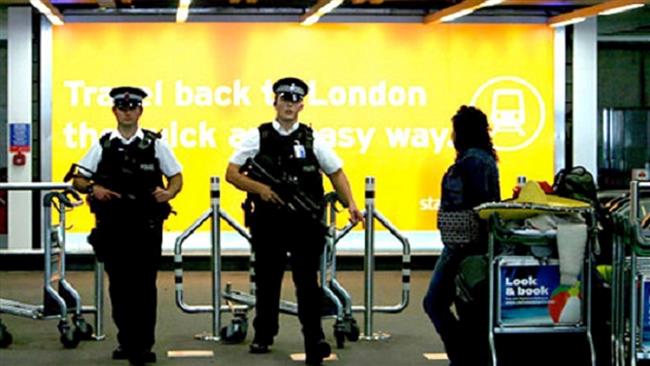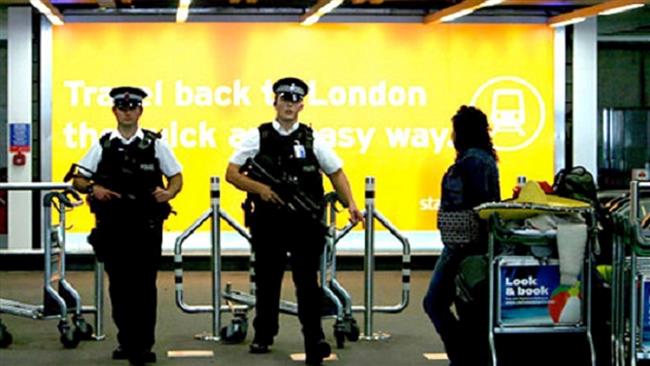 British counter-terrorism police have taken an 18-year-old girl into custody on suspicion of terrorism offences at London's Stansted Airport.
Authorities arrested the teenager as she arrived on a flight at around 16:00 on Friday and brought her to a central London police station for questioning.
According to police, the arrest is linked to "foreign terrorism" and the woman is suspected of making preparations for terrorist acts and being a member of a banned organization.
The police declined to release information about where the suspect had flown from. There have also been reports that she flew to the UK "using a circuitous route."
The arrest was made in connection with an earlier detention of a 21-year-old man last October.
The man was arrested on suspicion of assisting another person to commit acts of terror and facilitating their travel to Syria, which has witnessed nearly four years of violence fueled by Takfiri militants.
This comes as British counter-terrorism experts have voiced growing concerns of the increasing number of extremist militants returning to the UK.
Mark Rowley, a senior anti-terrorism police official, said Friday that 327 people were arrested for terrorism offences across Britain last year, up by one-third from the previous year.
Around 500 British citizens are believed to have traveled to Syria and Iraq to join the ranks of the Takfiri terrorists operating there over the past two years.
The UK government has warned that Britain is facing one of the biggest security threats in history as those returning home can spread their ideology in the society and may carry out terrorist attacks.
The ISIL terror group, with members from several Western countries including the UK, Canada, France and Germany, controls parts of Syria and Iraq, and has been carrying out horrific acts of violence such as public decapitations and crucifixions against all communities in the two Arab states.