Europe
World News
UK Prime Minister Boris Johnson loses historical vote
British Prime, Minister Boris Johnson has lost a crucial vote in parliament. This means MPs may block a no-deal Brexit which Johnson says will only limit the government's bargaining power, and force him to call a snap general election to decide who will take a new Brexit deal to Brussels.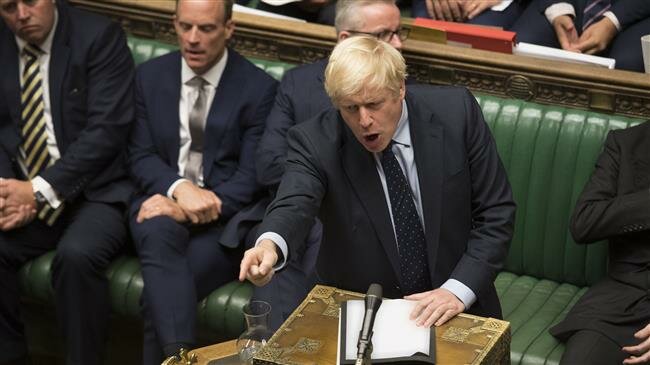 Parliament has voted against Boris Johnson 328 to 301, paving the way for legislation designed to block a no-deal Brexit. On Wednesday they will vote again. Boris Johnson says if MPs decide to block no-deal, the government's hands will be tied, and there will be no alternative but a general election to decide who will ultimately get the UK out of the bloc. He insists this will only embolden the EU and diminish the UK's bargaining power.
Johnson's negotiations with the EU have been branded a sham. He says the EU will give the UK a new deal now that it knows the UK is serious about leaving the bloc on the 31st of October with or without a deal. But he is accused of doing nothing to actually get that deal. No concrete action and no proposed changes to the deal published.
Protests were held outside parliament all day Tuesday, after MPs came back from summer recess and immediately began debating the future of the Brexit saga. Many people have certainly not been reassured by the decisions made by their new Prime Minister. Decisions like proroguing parliament for 23 working days and stripping his fellow party members of the whip if they defect. This has changed the focus of the protests from Brexit, to British democracy.
The weeks ahead will be crucial for British politics, which many Britons say they no longer recognise or relate to. The question is does this signal the beginning of the end for the conservatives and if called on to do so, will the left be able to meet the people's ever increasing expectations?