Europe
UK protesters set up camp ahead of NATO summit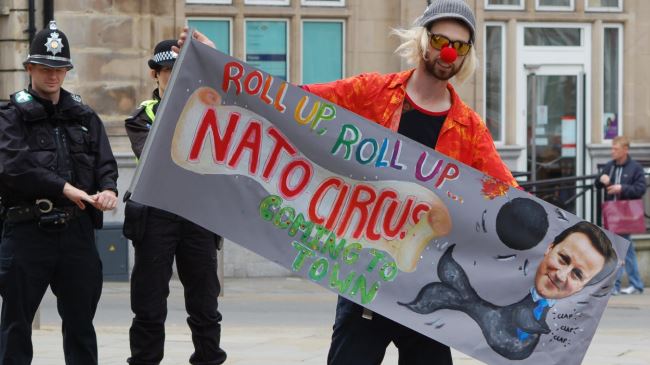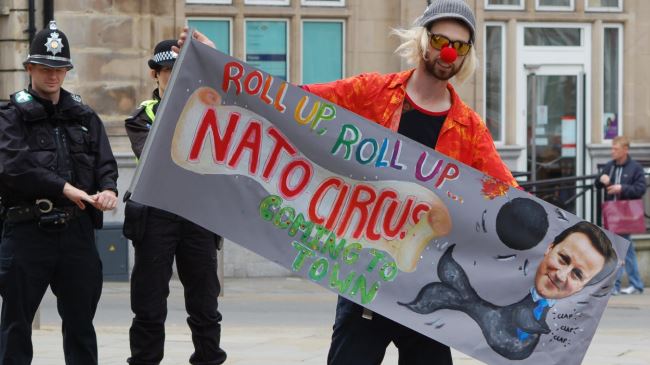 British anti-war activists have set up a protest camp in the country's southwestern coastal city of Newport, where NATO is set to hold a summit.
The anti-NATO protesters set up the camp on Friday, a day ahead of their first protest rally against the Western military alliance's upcoming meeting.
The protest participants include several campaign groups and politicians from the British Liberal and Labour parties.
"Wales could see its biggest protests in a generation as 60 world leaders meet at the Celtic Manor in Newport for the NATO summit on … September [4-5] to plan their war on the world," said one of the organizers, the Stop the War Coalition.
The anti-NATO activists have organized a counter summit, which will begin on August 30 and will include discussions on drones, nuclear weapons and various ongoing Western military interventions.
According to a statement posted by the Stop the War Coalition website, the United States will at the two-day summit pressure Western powers "to increase their already huge military budgets at a time when poverty and inequality are soaring."
In addition, the coalition said while the UK continues to spend money on its military despite government budget cuts, some 500,000 people in the country were forced to resort to food banks last year.
"None of the cuts would be necessary if the sums Britain spends on its military and armaments were invested in social need instead of the war machine," said the coalition.
The two-day NATO summit will be Britain's biggest ever gathering of international leaders as the Western military alliance will decide how to deal with crises in Ukraine and Iraq.