Europe
Human Rights
World News
UK scientists slam government's attempt to censor virus report
Scientific advisers to the British government have expressed indignation over what they call the censorship of their report and criticism of the government's hygiene-related proposals during the coronavirus lockdown across the country.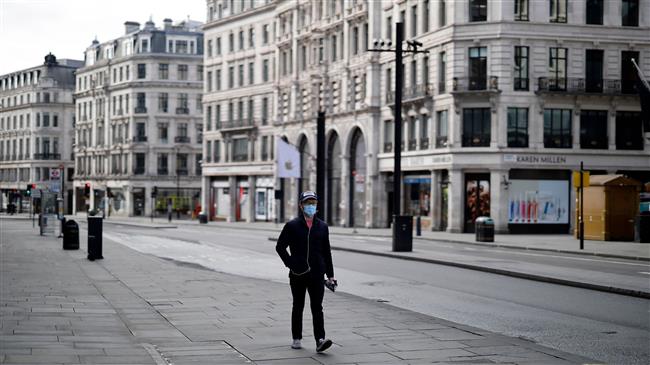 The British daily newspaper Guardian said the advisors were annoyed by the government's heavily redacting of the official report before it was released to the public.
The report was one of a series of documents published by the Scientific Advisory Group on Emergencies (Sage) this week to mollify growing criticism about the lack of transparency over the advice given to ministers responding to the deadly flu-like pathogen.
However, large blocks of text in the report, produced by SPI-B — the Sage subcommittee providing advice from behavioral scientists on how the public might respond to lockdown measures — were entirely blanked out.
In separate interviews with the Guardian, several SPI–B members said the redacted portions of the document contained criticisms they had made of potential government policies they had been formally asked to consider in late March and early April.
On Friday afternoon, after the British daily revealed frustrations over the redacted report, a member of the government's advisory committee took to Twitter to complain of what he said was "Stalinist" censorship.
"Personally, I am more bemused than furious," said Stephen Reicher, a professor of social psychology at the University of St Andrews. "The greatest asset we have in this crisis is the trust and adherence of the public. You want trust? You need to be open with people. This isn't open. It is reminiscent of Stalinist Russia. Not a good look."
According to the Guardian, the report summarized SPI-B's discussions about how to handle possible changes to the social distancing measures that had just been introduced to slow the spread of the coronavirus pandemic.
In the version published on Sage's government website, almost a page and a half of text was heavily redacted, which is expected to be related to SPI–B's criticism about possible government proposals around that time.
An SPI-B adviser decried the censorship and said, "It is bloody silly, and completely counterproductive." A second committee member also underlined that "the impression I'm getting is this government doesn't want any criticism."
At least one scientific adviser is understood to be considering resigning over the government's secretive approach, which they believe is undermining public trust.
The UK has been in lockdown since March 23 and throughout this period the government has been consistently criticized by the opposition and wider society for mismanaging the crisis.
The coronavirus, a respiratory disease known as COVID-19, first erupted in the Chinese city of Wuhan late last year before growing into a global pandemic, which has so far infected more than four million people and killed over 276,000 across the world.