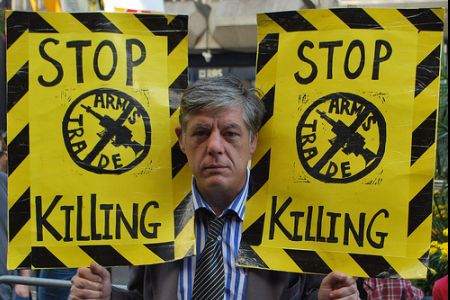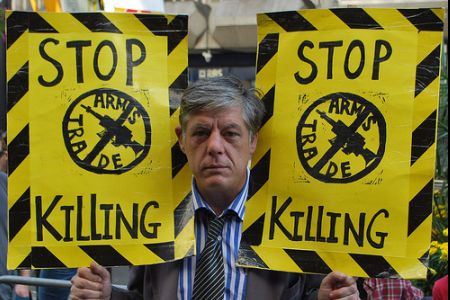 Human rights activists are demanding that the British government reviews its ties with despotic regimes worldwide following revelations about Prince Andrew's foreign links.
A coalition of leading human rights groups including the Human Rights Watch, Index on Censorship, The Corner House, Global Witness and Campaign Against Arms Trade said the Duke of York's job as Britain's special trade envoy has undermined the country's claims to an ethical foreign policy.
"There needs to be serious reflection about how the government goes about promoting British business in a way that is consistent with its stated principles and objectives on human rights, promoting the rule of law and corporate responsibility," said Tom Porteous, Britain's director of Human Rights Watch and Foreign Office advisor.
"They need to rethink this whole position and that may involve rethinking who actually holds that position. It should be someone well versed in international affairs and understands the objectives of the British government when it comes to promoting the rule of law," he added.
Porteous also hit out at Prince Andrew, saying he is making the country "look stupid, frankly".
The human rights groups said the British government's trade with dictatorships around the world, including Prince Andrew's dealing with North African, Middle Eastern and Central Asian figures calls into question London's claims to be the champion of human rights.
This comes as Nicholas Hildyard, of The Corner House, called for a review as an "absolute necessity" to ensure the "proper screening of all government-supported exports in the context of human rights".
The concerns were echoed by Robert Palmer, of Global Witness who said Andrew's dealings create the impression that fighting corruption in Britain is nothing more than empty words.
Meanwhile, Kate Stearman, of the Campaign Against Arms Trade, said the prince's involvement in trade with questionable figures made him a "sort of cheerleader and door opener for the arms industry".
Prince Andrew has been revealed to have held a private meeting with Libyan dictator Muammar Qaddafi in 2008 while the UK Trade and Investment, which he heads, has emerged to have close ties with the Libyan regime.
Andrew is also reportedly a very close friend of Qadafi's son Saif Al Islam and has held a meeting with a convicted arms smuggler from Libya.