General
UK storm leaves 4 dead and thousands powerless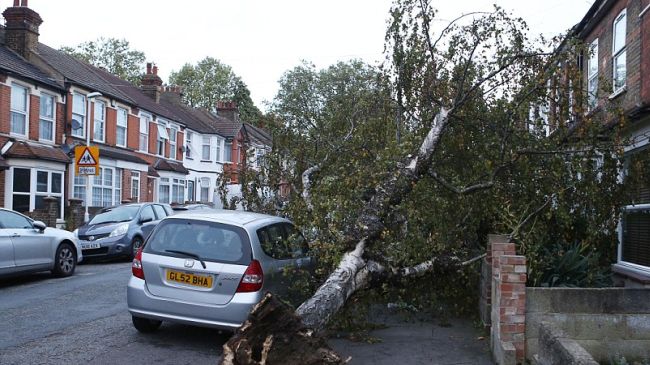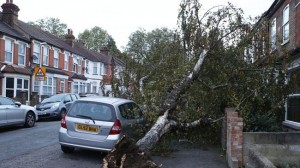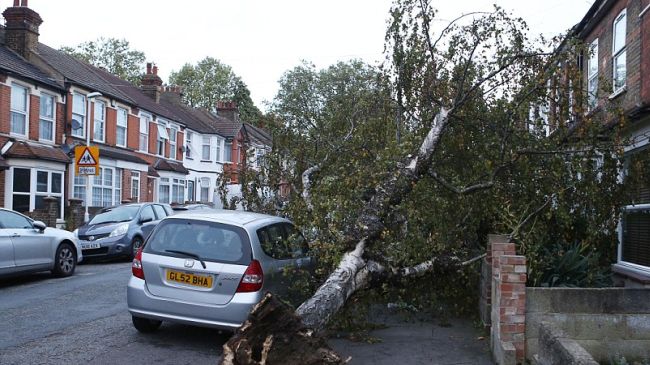 The worst ever storm in a decade with winds of up to 99 miles per hour has hit Southern England, leaving four people dead and thousands of homes without power.
A man and a woman were found dead in Hounslow, west London, following a suspected gas explosion on Monday morning, Scotland Yard said.
A man in his 50s was also found dead in north London after a tree fell on the car he was driving. A teenage girl was also killed in Kent after a tree fell on her static caravan when she was asleep.
A 14-year-old boy is feared dead after being swept out to sea in rough weather in East Sussex.
According to UK Power Networks, 300,000 homes across southern parts of the UK had been without power at some point.
The Energy Networks Association, however, said power had been restored to 30,000.
Rail companies in the south part of the country suspended early morning services to check the tracks were safe.
London's Heathrow Airport also cancelled at least 130 flights, British media reports.
The port of Dover was also closed for nearly three hours.
British Prime Minister David Cameron described the loss of life as a result of the storm "hugely regrettable" and said the government will make sure the "emergency services can act as fast as they can to help people."
The storm, which reached the south coast of England from Monday, is compared to the 1987 Great Storm which left 20 people killed and thousands of homes wrecked in Britain.