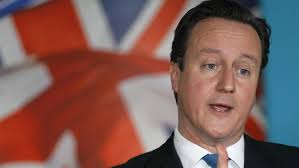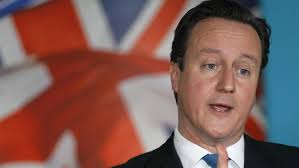 Britain has denounced Russia for its stance on the Ukrainian crisis, threatening to punish Moscow if it takes further steps in its western neighbor.
Speaking during Prime Minister's Questions in the House of Commons on Wednesday, British premier David Cameron said the UK and its allies should permanently remove Russia from the Group of Eight (G8) developed nations unless Moscow gives in to the West's pressure calling on Kremlin to drop a bid to embrace the Crimean region.
He added that the seven countries of Canada, France, Germany, Italy, Japan, Britain and the United States, which are together the partners of Russia in G8, will consider the expulsion of Moscow from the group in an upcoming summit in the Netherlands.
"I think we should be discussing whether or not to expel Russia from the G8 if further steps are taken," Cameron told MPs.
Meanwhile, Australia's Foreign Minister Julie Bishop hinted that Russia might be disinvited from November's G20 summit in the Australian city of Brisbane.
The West and Russia remain at loggerheads over Ukraine. On Wednesday, the US and Russian ambassadors to the United Nations accused each other of being behind the crisis in Ukraine.
In a heated UN debate, Russia's UN envoy Vitaly Churkin criticized his American counterpart Samantha Power for hurling "insults" at Moscow.
This comes as Russian President Vladimir Putin and parliament are pressing ahead with a process to officially declare Crimea as part of the Russian Federation despite condemnation from the West and Ukraine.
The Black Sea peninsula declared independence from Ukraine on Monday and formally applied to become part of Russia, following a referendum on Sunday, in which 96.8 percent of participants voted in favor of the secession. The voter turnout in the referendum stood at 83.1 percent.
The move sparked angry reactions from the US and the EU, both imposing "punitive measures", including travel bans and assets freezes, against a number of Russian officials as well as Crimean authorities.
Political crisis erupted in Ukraine in November last year, after then Ukrainian President Viktor Yanukovych refrained from signing an Association Agreement with the European Union in favor of closer ties with Russia.