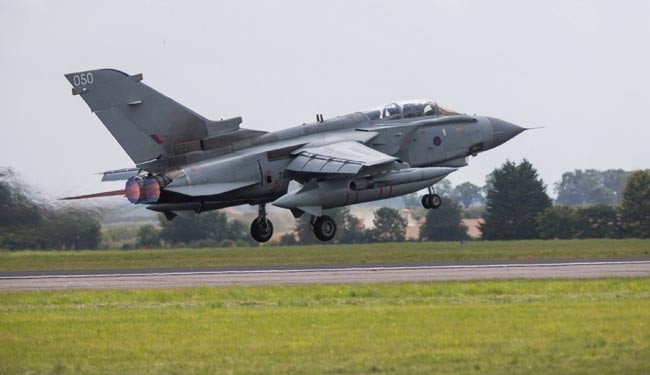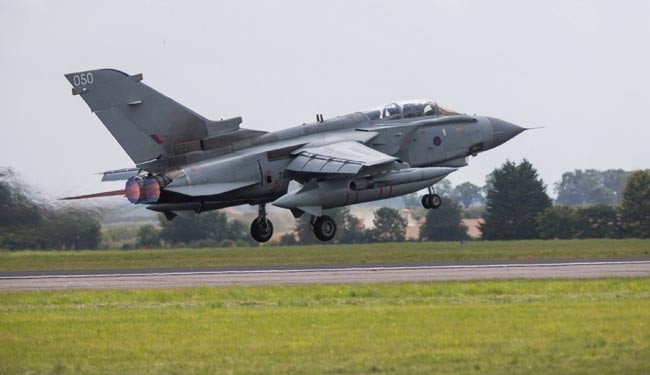 British lawmakers have voted in favor of a motion that calls for the UK air force to join the US-led coalition in the campaign against ISIL militants in Iraq.
On Friday, the Members of Parliament from three major political parties endorsed the motion that was presented by the UK government.
The Iraqi government had officially requested that London consider the issue.
The motion allows the Royal Air Force to attack ISIL positions in Iraq.
Prime Minister David Cameron opened the debate at the House of Commons after recalling the parliament from recess to debate the motion.
During his opening speech on Friday, Cameron once again warned that the campaign against ISIL could last for years and suggested that his administration would be prepared to extend the military action without asking for parliament's approval in advance.
Britain is expected to deploy Tornado warplanes, six of which are stationed in Cyprus and within striking distance of Iraq.
The United States began striking ISIL positions in Iraq in August. On September 23, the US and its Arab allies started targeting ISIL positions in Syria as well.
France recently joined the United States and the five Arab countries – Saudi Arabia, the United Arab Emirates, Qatar, Bahrain and Jordan – in carrying out airstrikes against ISIL in Syria.
The CIA spy agency estimates that ISIL may currently have up to 31,000 terrorists in Iraq and Syria.
The ISIL terrorists control large areas of Syria's east and north. They sent militants into Iraq in June, seizing large parts of land straddling the border between Syria and Iraq.