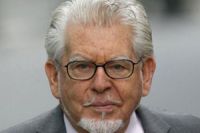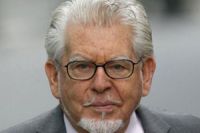 British TV presenter, Rolf Harris, has gone on trial over allegations of a series of sexual assaults on four girls, dating back almost half a century.
According to Press TV, the trial against Harris began on Friday in a London court, in which he is accused of 12 counts of indecent assault against the girls, the youngest of whom was aged seven or eight and the oldest 19, between 1968 and 1986.
During the trial's opening, prosecutor Sasha Wass told Southwark Crown Court that Harris had used his "celebrity to molest children."
Wass added that Harris had had "the confidence to molest girls knowing that they could not object and, even if they did, nobody would believe them."
Harris, a fixture on British television screens for decades and who once painted a portrait of Queen Elizabeth II, has denied the allegations against him.
The trial is expected to last until the end of June.