Europe
UK university lecturers on two-day strike over pay rise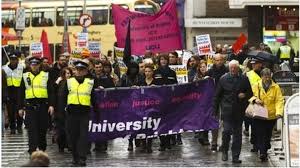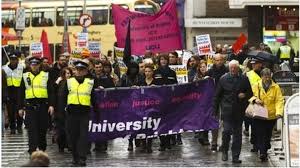 UK university lecturers have launched a two-day strike over an unresolved pay dispute, amid warnings that other university staff could join the row.
Lecturers across the UK began the strike on Wednesday as they rejected the 1.1 percent pay rise offered by the Universities and Colleges Employer Association (UCEA).
The University and Colleges Union (UCU) said its members have suffered from pay cut of 14% over the past few years, noting that the limited pay rise for lecturers came as university leaders received large increases.