Europe
UK urges Assange to leave Quito's mission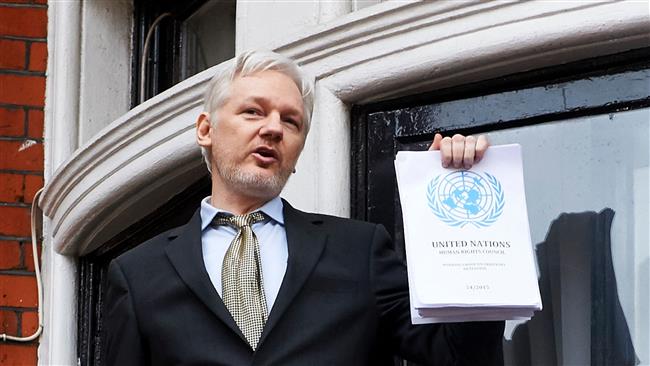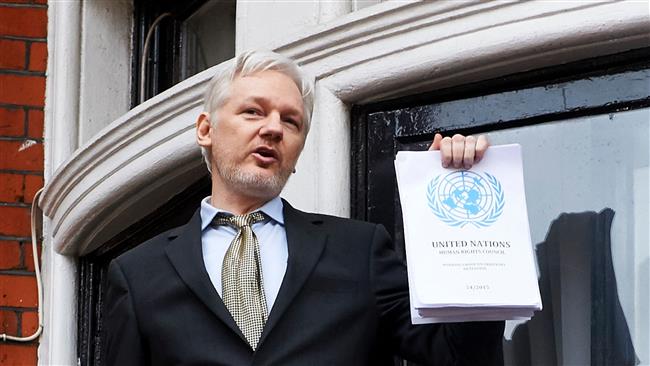 British Prime Minister David Cameron says the WikeLeaks Founder Julian Assange should leave the Ecuadoran embassy in London and bring to an end the "whole sorry saga."
"I think this was a ridiculous decision. You've got a man here with an outstanding allegation of rape against him. He barricaded himself into the Ecuadoran embassy and yet claims he was arbitrarily detained. The only person who detained himself was himself. And so what he should do is come out of that embassy and face the arrest warrant that is against him," Cameron told the British lawmakers.
He stressed that the allegation against Assange was in Sweden, "a country with a fair reputation for justice."
WikiLeaks founder faces a rape allegation in Sweden but has been inside Quito's mission for more than three and a half years in a bid to avoid extradition.
A Swedish prosecutor said on Tuesday that she still aims to question Assange at the embassy over the rape allegation. In a statement, Marianne Ny said she has decided to go ahead with the questioning despite a UN report condemning Stockholm for his "arbitrary detention."