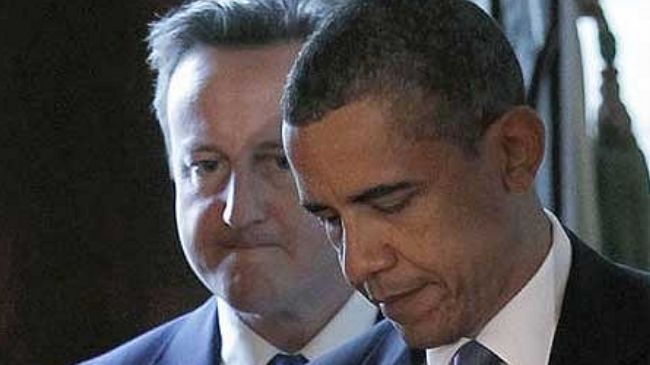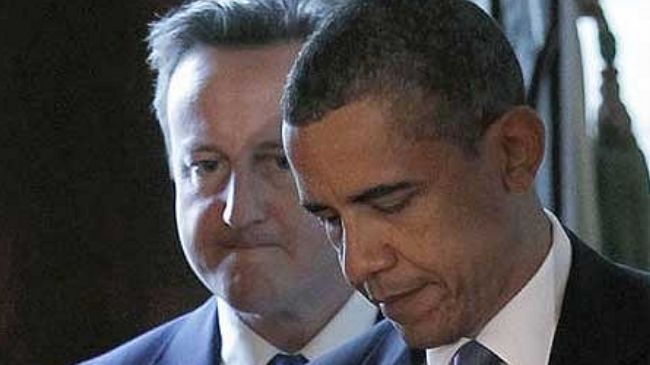 Britain and the United States rushed to make clear on Friday that the British parliament's vote against military intervention in Syria will not affect their "special relationship", despite fears to the contrary.
Britain's House of Commons voted 285 to 272 on Thursday to block Prime Minister David Cameron's push to join the US and France in a possible military strike against Syria over allegations of a chemical weapons attack on August 21.
The parliamentary vote was a major humiliation for Cameron as it is believed to be the first time a British government has lost a vote on military action since 1782.
Cameron had earlier pledged to ask the parliament's approval before any involvement in a military move against Syria and the vote effectively blocked his wishes to follow US president Barack Obama into the likely war.
However, the two insisted in a phone call on Friday that Britain's inevitable withdrawal from a military move does not threaten their relationship and Obama stressed he "fully respected" Cameron's need to seek parliamentary approval before any action, Downing Street said.
"The President stressed his appreciation of his strong friendship with the Prime Minister and of the strength, durability and depth of the special relationship between our two countries," Cameron's office said in a statement.
"They agreed that their co-operation on international issues would continue in the future and both reiterated their determination to find a political solution to the Syrian conflict by bringing all sides together," it added.
The White House also rushed to underline it "values the special relationship with the United Kingdom, a close ally and friend".
However, there were fears in Britain that France could become the US's number one European ally after the vote as Paris is now the only international partner of Washington that is backing the anti-Syria military action.
The parliamentary defeat was triggered by worries that Britain is repeating the Iraq scenario in Syria by accusing Damascus of using chemical weapons without any evidence to that effect and with the United Nations saying the use of deadly gas by President Bashar al-Assad's forces is not yet clear.
The blow to Cameron was especially hurtful as 30 of his own Conservative colleagues voted against him.