Europe
Ukraine President dissolves parliament, paves way for early election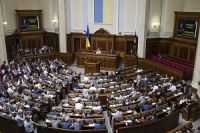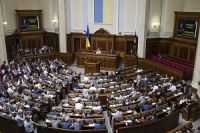 Ukrainian president, Petro Poroshenko, has made the decision to dismiss the country's parliament.
According to RIA Novosti news agency reports citing Poroshenko's spokesman, the decision comes because "the majority of the MPs voted for dictator-style laws," which cost the lives of Maidan activists.
The election of the new parliament will be held on October 26, the spokesman Svyatoslav Tsegolko wrote on his Facebook page.
Poroshenko has called on "democratic forces" in Ukraine to enter the elections as a united "pro-Ukrainian, pro-European team," Tsegolko's Facebook post states adding that the Parliament was dismissed "because it is the only right and responsible decision."
Neither Poroshenko's nor the Verkhovna Rada's official websites contain any messages giving details. However, the official Twitter account of the President's Administration also states the one-chamber parliament is dismissed.