World News
Ukraine to extend ops in pro-Russian east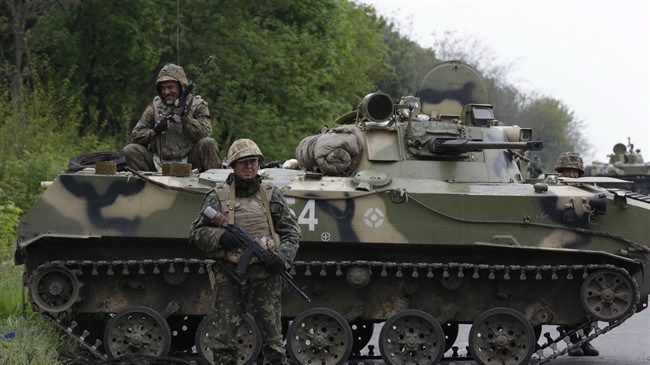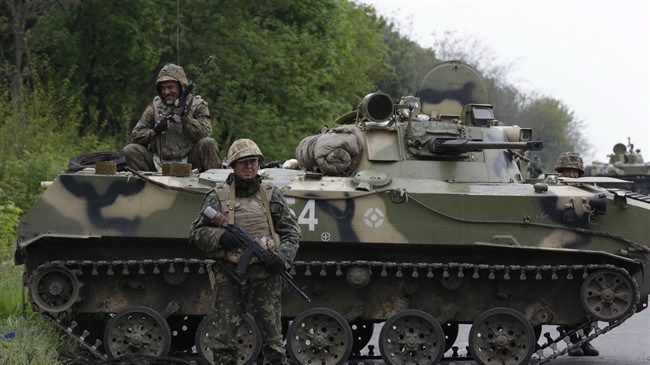 Ukraine says it will extend its military operation against pro-Russian protesters in the east amid deadly fighting between the two sides.
National Security and Defense Council chief Andriy Parubiy said on Sunday the offensive will be extended to every town or city which is under the control of what he called "extremists" and "terrorists."
Up to a dozen people have been killed and many more have sustained injuries in the latest clashes in eastern Ukraine.
In the eastern city of Luhansk, at least one person was killed and several others injured in fierce battle between security forces and pro-Russia protesters.
Pro-Russia forces managed to take control of a military base following the clashes and all Ukrainian military servicemen were forced to leave the site.
Fighting was also reported in and around the town of Druzhkovka, Donetsk region, where up to ten people were killed.
In addition, violence broke out in the eastern city of Konstantinovka after Ukrainian armored vehicles entered the city. Casualties have been reported.
Meanwhile, the Ukrainian army says it has managed to regain control of a television tower in the eastern town of Kramatorsk.
On May 2, nearly 70 people were killed and hundreds of others injured after the Ukrainian military launched a military operation against pro-Russia protesters, who are in control of several eastern cities.
Among those killed there were nearly 40 people, who died in Odessa after a trade union building, where pro-Russia activists had taken shelter, was set ablaze.
Tensions in Ukraine heightened after Crimea declared independence from Kiev and formally applied to become part of the Russian Federation following a referendum in March.