Europe
Ukraine troops abandon Lugansk airport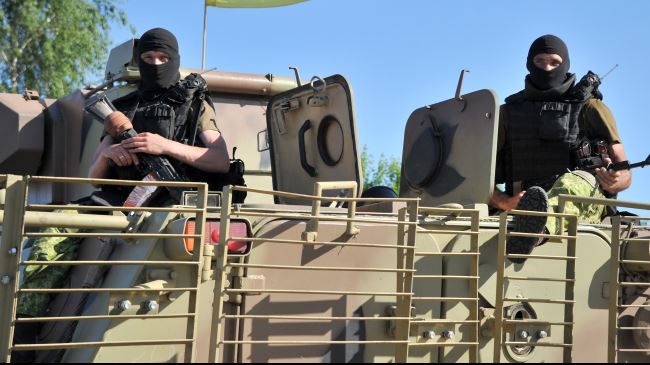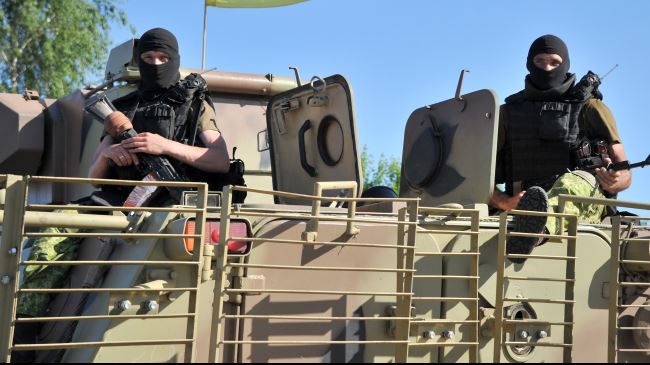 Kiev says Ukraine's army forces have retreated from the airport of the eastern city of Lugansk as well as a nearby village.
Kiev military spokesmen made the announcement on Monday, alleging that after an hours-long battle against a "reinforced tank battalion of the Russian armed forces," Ukrainian troops retreated from their positions in south of Lugansk.
"Ukrainian soldiers received an order and made an organized retreat from the Lugansk airport and Georgiyivka village," security spokesman Andriy Lysenko said.
Ukraine's Defense Minister Valeriy Geletey also claimed late Sunday that Russian troops were moving in the main cities of Lugansk and Donetsk.
President Petro Poroshenko, meanwhile, told military cadets in Kiev on Monday that "the situation has aggravated in recent days – there is direct, overt aggression against Ukraine from the neighboring state."
The latest accusations of Russian troops participating in the Ukraine conflict came as a "contact group" of Russian, Ukrainian and the Organization for Security and Cooperation in Europe (OSCE) representatives was due to discuss on Monday the conflict during a meeting in the Belarusian capital of Minsk.
Kiev and the West have repeatedly accused Moscow of involvement in the crisis in eastern Ukraine, with NATO saying last week that Russia had over 1,000 of its troops deployed in Ukraine.
Russia for its part has repeatedly rejected the allegations, with Foreign Minister Sergei Lavrov saying on Monday in the latest refutation that "There will be no military intervention (in Ukraine)," adding, "I am very much counting upon the negotiations set for today to above all focus on agreeing an immediate and unconditional ceasefire."
Since Kiev launched military operations to silence the pro-Russia protesters in mid-April, Ukraine's mainly Russian-speaking regions in the country's east have witnessed deadly clashes between pro-Moscow forces and the Ukrainian army.