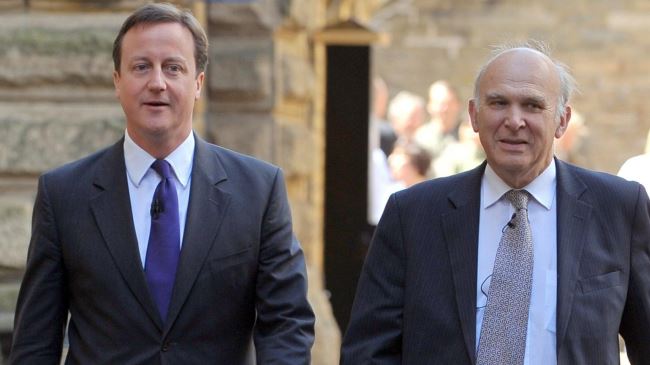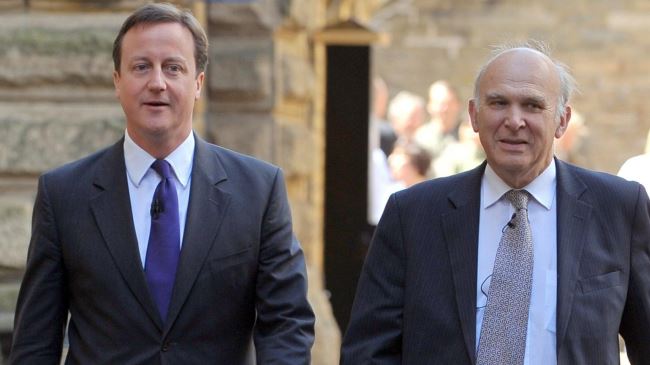 British Business Secretary has slammed the Conservatives' economic plans, accusing Prime Minister David Cameron and his party of lying to voters with their economy vows.
On Monday, Vince Cable rejected as a lie the promises by the Tories to cut taxes and at the same time reduce the national deficit should the Conservatives win next May's general elections.
"The truth is more taxes will be needed," said Cable, adding, "Any politician who tells you that the next Government can balance the budget and avoid tax increases is lying to you."
The business secretary also insisted that he could not support Tory post-election plans to impose an additional £25 billion in welfare and government cuts.
"[It] will do great harm to valuable services: to imagine otherwise is fantasy. I will categorically not go along with this," said Cable.
Furthermore, Cable lashed out at Cameron's immigration policies, saying the measures had shut the door on skilled foreign workers who could contribute to boosting the country's economy.
Cable criticized Cameron's "absurd" promise to cut net migration from hundreds to tens of thousands, as "plucked out of the air and totally unenforceable."
"But, of course, there is always a warm welcome…for dodgy billionaires willing to make a large party donation for a game of tennis with Boris (Johnson) and Dave (Cameron)," Cable added.
The remarks by Cable came just over a week after Chancellor George Osborne announced the Conservative post-election plans to freeze most working-age benefits and to slash spending by another £25 billion, in addition to the already 100 billion cuts applied since Cameron took office in 2010.