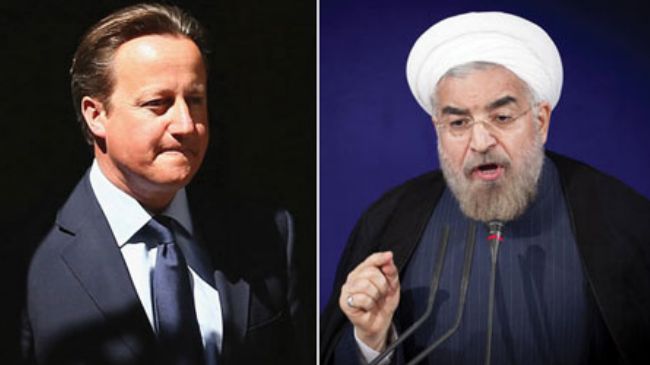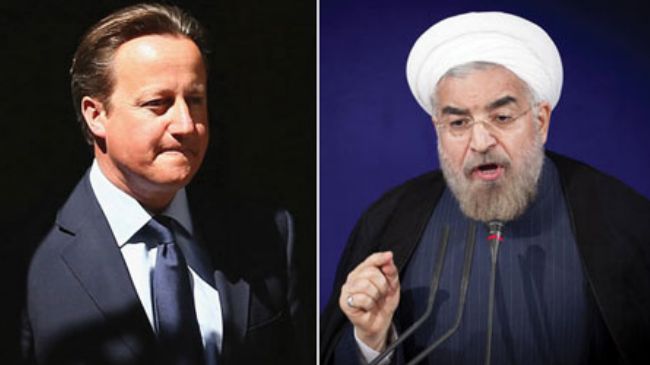 British Prime Minister David Cameron will reportedly meet with Iran's President Hassan Rouhani on the sidelines of the 69th session of the UN General Assembly in New York.
This will be the first bilateral talks between a UK prime minister and an Iranian president since Iran's Islamic Revolution in 1979. Iranian officials have so far made no comments about the meeting.
Rouhani and Cameron are expected to discuss the threat posed by the ISIL Takfiri militants in Iraq and Syria, British media reported on Tuesday.
The ISIL terrorists are in control of some areas in Syria and have captured large swathes of land in neighboring Iraq. Tehran has on several occasions voiced support for the Iraqi government since it began fighting against the ISIL in June.
The Takfiri terrorist groups have committed heinous crimes and threatened all communities, including Shias, Sunnis, Kurds, Christians and Izadi Kurds, during their advances.
Senior Iraqi and Syrian officials have blamed Saudi Arabia, Qatar, Turkey and some other Persian Gulf Arab states for the growing terrorism in their country.
According to a CIA source, more than 15,000 foreign fighters from more than 80 countries have gone to Syria to join militant groups. 2,000 of those fighters are believed to be Westerners, including at least 500 British nationals.
Observers have said the rise of ISIL Takfiri threat can be directly attributed to the policies of Western countries, including the UK, in the Middle East region as they have been supporting insurgent groups in their fight against the Syrian government.